There are a growing number of kratom vendors ready and willing to supply you with the kratom you want, but not all of these vendors are created equal. It can be difficult to find information on some vendors or you may have not heard of them – like Herbal RVA.
A relatively new kratom vendor on the scene, Herbal RVA seems to have a growing fan base. But are they from a legit supplier? Do they provide quality kratom? These are questions every kratom lover needs to answer before buying kratom from somewhere new. That's why we have put together this deep dive into Herbal RVA, to help you understand what they're really all about.
Herbal RVA: Who Are They?
Based in Mechanicsville, Virginia, Herbal RVA sells a large selection of kratom strains. This brand has gained quite an online following since it came on the scene in 2016. So, they've been around long enough to establish a fanbase, which is always good for a brand.
Admittedly, their website isn't very easy to navigate, and finding out information about the company itself isn't straightforward. It takes a lot of digging online to find out where they're based and when they were created, which doesn't seem to bode well for the transparency of their products.
This website issue also transfers to their products. While many people buy kratom from Herbal RVA, finding the kratom on their website takes some time. You have to search for "speciosa" to find kratom on their website. If you search for "kratom," it yields no results. Not very user-friendly, especially for a brand that exists purely online.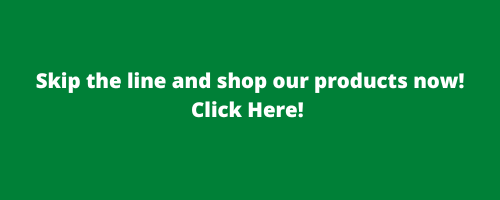 Is Herbal RVA AKA Accredited?
The American Kratom Association is an organization that exists solely to maintain good practices in the kratom industry, an industry that is unregulated in the United States. Those vendors who are accredited by the AKA are the gold standard for quality, purity, and safety, as they have all their kratom third-party tested and packaged under GMP protocols. AKA-accredited vendors give you peace of mind that the products you're purchasing are of the highest quality.
Herbal RVA is not an AKA-accredited vendor. This is a drawback because this means they aren't certified therefore you don't know if they adhere to industry standards or not. That makes buying from this company a much larger gamble than buying from an accredited vendor like Oasis Kratom.
Does Herbal RVA Lab Test?
We couldn't find any information on their website that indicates their products are lab-tested. If you want to contact the company directly, they may be able to provide specific information about their products, but we have to assume that they do not complete independent third-party testing of their products since the information isn't readily available and they're not members of the AKA.
Herbal RVA's Products
When you click on the website's products tab, it takes you to a screen that highlights herbal teas and candles for sale. They also have some ground herbs such as ginger and sarsaparilla root.
By searching the term "speciosa" in the search bar, it will finally take you to the kratom products they have for sale as teas. They appear to have about 30 different strains of kratom for sale in powder as well as in capsules. If you select the "Four-Way Split," then it's an easy way to view the different strains of powder for sale through this vendor.
The kratom products they have for sale on their website include:
Kratom Extract Capsules
1 Kilogram Four-Way Split Kratom Powder Variety Pack
Kratom Powder in 100g, 250g, 500g, 1kg quantities
The kratom strains you can choose from include:
Green Maeng Da
Red Maeng Da
White Maeng Da
Wild Green
Red BigBang
Green Crushed
Red Crushed
White JongKong
Green BigBang
Green Aceh
Super Green
Green Stem and Vein
White Borneo
Green Bali
Red Stem and Vein
Gold Bali
Red Borneo
Green Plantation
White Hulu
White Bali
Red Bali
Royal Bentuangie
White Ketapang
Red Hulu
Green Hulu
Yellow Maeng Da
They do have some unusual strains available that you don't see just anywhere, like BigBang. But they don't give you a whole lot of information about the strains on the ordering page.
Pricing
Pricing is where Herbal RVA seems to excel. Their kratom is available at very reasonable prices, but the quality is always a bit of a gamble from sites that have no independent testing information available about their products.
The kratom powder for sale through Herbal RVA comes in quantities of 100 grams, 250 grams, 500 grams, and 1 kilogram. They range in price from $9.75 for 100 grams to $69.00 for 1 kilogram, which is a very reasonable pricing structure.
Their extract capsules come in packs of three, which will cost you $10.00. For their kratom capsules, you'll get 100 capsules for $19.00.
What Are Customers Saying?
It may be difficult to find information about the company online, but there's no shortage of information from customers about their experiences with kratom from this vendor. They have a strong presence on social media sites and kratom forums.
Many who have bought from Herbal RVA have good things to say about the products they received. They praise the unique strains available and report that for the price, the quality of the kratom you can get is decent. So, it seems that despite issues with their website, those who order are pleased with the bargain kratom they get and report that the customer service they receive is also pretty good. This must be why, despite the challenges they have with information, so many people seem to be fans of this vendor.
Herbal RVA Coupon Codes
Herbal RVA does offer discount codes to returning customers, usually a 10% discount. You can also often find discount codes directly advertised on their website. Not much beyond this is offered, likely because their prices are already so low.
Refund Policy
Under the "terms and conditions" tab on their website, you can find the information you need about returns and refunds. They state that the goods purchased are not eligible for return or refunds. You can contact them if you have an unopened, sealed package that you want to return and they will give you options, but that must be done within 30 days from the time you purchased it.
It seems as if their refund policy is done on a case-by-case basis. There are certainly vendors out there, like Oasis Kratom, that have much more clearly stated return policies so you know what your options are before you purchase.
Shipping
The shipping procedures used by Herbal RVA are outlined on their website under "shipping policies." They use the United States Postal Service for all of their shipping. They will provide same-day shipping for all orders placed by 7:00 a.m. EST Monday through Friday, and before 4 a.m. on Saturdays. If you want express shipping, then you must order by 12:00 p.m. EST Monday through Friday or 10 a.m. on Saturdays. They will not knowingly ship to places where kratom isn't currently legal.
Herbal RVA: The Verdict
Herbal RVA has a few things going for it. They certainly have a great selection of strains, including a few unique ones, and have undoubtedly great prices. But this remains to be one of those cases where you are taking a chance – do you get what you pay for?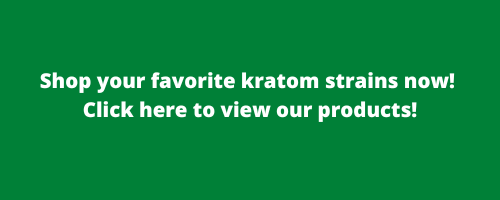 Between their lack of transparency with lab testing, the fact that they are not accredited by the AKA, and their vague return policy, you may be taking a bigger chance than you need to in an effort to save what amounts to just a few dollars. Their customers seem to like the products, but it's important to note that customers like Oasis Kratom's products too and we include all the information you need to make a safe choice.
There are plenty of kratom vendors out there, but Oasis Kratom has the reputation and products to become your go-to vendor. Check out our shop to find out more!


---