Authentic Kratom was founded in 2013 in California. The warehouse and company headquarters are both located in the San Fernando Valley. Although they list the address of their headquarters, this brand makes it clear they are an online-only kratom vendor.
Their website gives off a reputation of trust and stability. They highlight that they have over 4,000 reviews, which shows they have built quite a reputation during their time in business. There is a company blog that has been regularly updated throughout 2020. This shows that this brand cares about educating the kratom community. It also suggests they are doing well enough to afford to keep a marketing team on retainer.
The shop is well organized and the site, in general, has a pretty smooth user experience. This company has a more professional website than most kratom vendors. There does not seem to be any information about where they source their product. The only thing they say is their supply is premium and organic. There also seems to be no evidence that this company has their supply lab-tested by an independent third party.
Accreditation by the American Kratom Association
Authentic Kratom is not a full member of the American Kratom Association good manufacturing process standards program. They are on the list of pending participants, though. This means they are currently going through the process of passing the AKA's strict audit criteria.
While it would be ideal if they were full members, the fact that they are on the pending participant list shows they respect the work that the AKA is doing to get kratom officially legalized and regulated at the federal level. They are also working at the state level to try and get any state-level kratom bans reversed through educating lawmakers.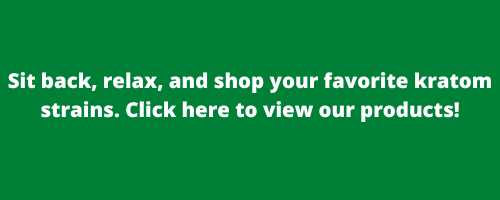 The GMP program was created as a part of their larger efforts to show the FDA that the kratom industry is filled with legitimate businesspeople who truly care about kratom customers. The process of becoming a member is extremely tough. It includes marketing restrictions, as well as a requirement for each batch to be tested for alkaloid content and adulterants. The results must be part of the packaging.
Product Range
Authentic Kratom has a pretty extensive product range compared to most kratom vendors. It is categorized in a couple of different ways. Customers can shop by both strain and vein color. They boast about having over 40 selections available. They sell both crushed leaf and powdered kratom.
Below are the strains and varieties they have available in crushed leaf form:
Red strains: Maeng Da, Bali

Green strains: Bali, Maeng Da

White strains: Maeng Da, Bali

Yellow strains: None
The following are the strains available in powder:
Red strains

: Maeng Da, Bentuangie, Kalimantan, Riau, Premium Horn, Thai, Borneo, Sumatra, Bali

Green strains

: Thai, Thai Maeng Da, Premium Riau, Borneo, Premium Bali, Hulu Kapuas, Premium Malay, Horn

White strains

: Elephant, Vietnam, Aceh, Bali, Thai, Kali Maeng Da, Maeng Da, Sulawesi, Horn, Borneo, Sumatra

Yellow strains: Vietnam, Borneo, Maeng Da
Finding high-quality Gold Maeng Da Kratom Is Not Easy. Check out Oasis Kratom's pure and organic products that are third-party lap tested.

$

15.00 –

$

325.00 Select options

Looking to buy 100% pure gold bali kratom online at affordable prices? oasis kratom offers aka and gmp verified products starting at $15. shop now!

$

15.00 –

$

325.00 Select options

Green Malay Kratom comes from the forests that are found within Malaysia's mountainous countryside. Lab Tested - Money Back Guarantee!

$

15.00 –

$

325.00 Select options
Pricing
Authentic Kratom sells in 1 oz, 5 oz, and 10 oz increments. These are quite low compared to many other kratom vendors. Most vendors with a good supply chain can sell kratom by the kilogram. This suggests that this company either does not have the storage capacity to process larger amounts, or they do not have a supplier who can give them a good enough bulk deal.
Every strain of kratom has a different price range. The cheapest strain starts at $8.39 and goes to $83.99. The most expensive strain starts at $13.99 and goes to $139.93. This company's prices are insanely high. 10 ounces is only 280 grams, and the cheapest 10 oz bag is $83.99. For comparison, all of our kilograms, which is just under 4 times the amount, sell for $79.
There is no scenario where kratom should cost that much. This suggests that this brand may even use another kratom vendor as their white-label wholesale supplier. Either that or they have extremely high prices to rip off newbies.
User Opinions and Customer Service
Authentic Kratom has over 4000 reviews on its website. Of these reviews, they have a 4.9 out of 5-star rating. Many of the comments speak to the premium products, fast shipping, and good customer service.
While this is a good sign, on-site reviews are the easiest to manipulate and should always be taken with a grain of salt. Out of 25 reviews on Facebook, they have a 4.1 out of 5-star rating. There is also hardly any mention of this brand on Reddit, which is extremely strange if they have over 4000 customer reviews. Reddit has a thriving kratom community and the best vendors get a lot of buzz.
Authentic Kratom Coupon Codes
There does not seem to be an active coupon code for Authentic Kratom on any third-party coupon sites. They seem to have given a 30 percent off coupon in the past, though. This company also has a significant sale going on all of the strains, but their sale prices are the prices that were included in the pricing section.
Refund Policy
Authentic Kratom will make a return within 15 days of purchase as long as the product is unused and unopened.
Shipping
Authentic Kratom ships worldwide. They use the USPS as their shipping providers. Only customers who live in states and international countries where kratom is legal may place orders.
They offer priority mail express, priority mail, and first-class mail for domestic orders. The quickest time frame is 1-2 days and the longest is 3-5 days. First-class mail is free for all orders. Priority mail is free for all orders of more than $40. International options are priority mail express international, priority mail international, and first-class international. The fastest time frame is 6-10 days and the slowest is 7-30 days.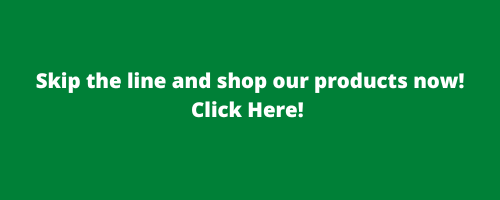 Conclusion
Authentic Kratom seems to be a brand without a reliable supplier. Their prices are insanely high and the maximum amount you can buy is only 280 grams. That is barely a quarter of a kilogram.
This company does seem dedicated to lab-testing their products though, which is a plus. They are also pending participants in the AKA's GMP standards program. If you want to try an AKA-approved vendor with much lower prices, check out our shop here.


---