The Kratom Trading Company was founded in 2013 by a marine veteran. From the information on the about page, it seems like the founder of this kratom vendor is extremely passionate about the industry. It mentions how dedicated they are to making sure every one of their batches is safe and of the highest quality. This company is headquartered in Alford, Florida. You cannot go to this location to make a purchase, though. They are strictly online only.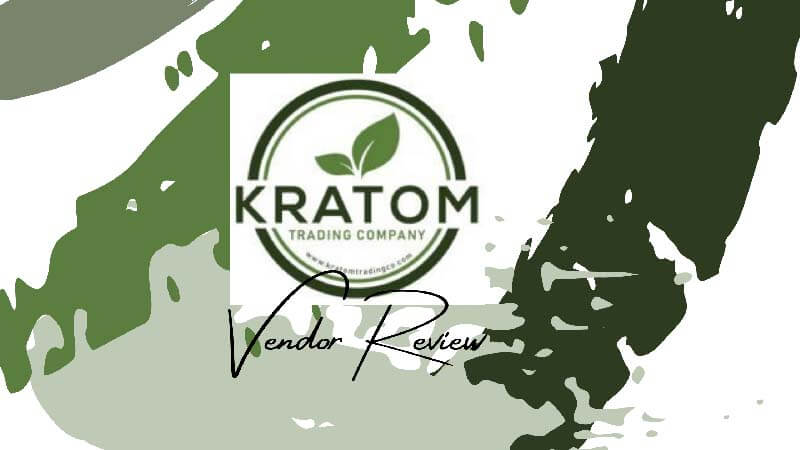 They also only work with the top producers in Indonesia. This company is not just a kratom vendor. They also sell medicinal mushrooms and colloidal silver. Kratom seems to be their specialty, though.
This vendor has a professional-looking website that is a breeze to use. They make a good first impression on the design front. Their blog has some decent content, but it has not been updated since August. While this is not a great sign, it is better than the companies that have no blog at all. Having a blog shows a company cares about educating its target audience.
Accreditation From the American Kratom Association
Even though this brand claims to care about the purity of their supply, they are not accredited by the American Kratom Association as a member of their good manufacturing process standards program. What is even more concerning is they are not even on the list of companies that are pending approval.
Any company that claims to care about the fate of the kratom industry and its perception must commit to getting accredited by the AKA. Many companies say they provide the purest kratom, yet they do not even have their batches tested by an independent third party. The audit to get into the good manufacturing process standards program is over eight pages long. It covers things like employee training, batch testing, packaging, labeling, and advertising. Only 25 kratom vendors in the world have passed this strict audit. We are proud to say Oasis Kratom is one of those companies.
Unfortunately, we cannot recommend consideration of this brand since they are not members of the AKA, and it would violate our commitment to voluntarily regulating the kratom industry.
Product Range
Before we get into the kratom offerings, it should be noted that this company sells other botanicals as well. Several species of medicinal mushrooms are sold, including Shiitake, Chaga, Cordyceps, Maitake, Reishi, and Turkey Tail. They also have 14 products in their Colldial Silver category. There is a probiotic, gel, soaps, mouthwash, and several flavors of lozenges.
Unfortunately, the product range of this company is pretty average when it comes to kratom. They do not have nearly the level of variety that the elite vendors have. They only have a few strains of each vein, and only sell capsules and powder.
Below are the strains available in powder form:
The following strains are what they have in capsule form:
This company also sells the supplies you need to measure out and fill capsules yourself. Finally, this brand has a couple of kratom blends available. These are combinations of two strains some companies create themselves to give their brand a unique product. 
This company sells 6 blends, and the strains and their ratios are available on each blend's product page. Blends are frowned upon by some within the industry since it becomes much harder to get the true alkaloid measurements of a blend. It also makes it easier to add adulterants to the product.
Pricing
Kratom Trading Company sells kratom in 28 g, 250 g, 500 g, and 1 kg increments. The 28-gram sample bag is a nice offering that many companies don't have. It allows customers to try a strain without committing to a large amount.
Prices for their kratom powders all have the same pricing structure. It goes from $8.00 for 28 grams to $120.00 for a kilogram. These prices are around average compared to most vendors but are quite steep compared to Oasis Kratom. Especially for a company that is not even accredited by the AKA. The powder blends also have this price structure.
Capsules are only sold in 250 grams, which works out to be 250 capsules. All strains cost $75.00.
Gold Bali Kratom origin is from the red leafs which are dried by the sun. This unique process gives Gold Bali Kratom powder a one of a kind feel.

$

15.00 –

$

79.00 Select options

Gold Maeng Da Kratom is red leaf variety that unergoes secondary curing process in the sun. It is one of the most extraordinary of the strains.

$

15.00 –

$

79.00 Select options

Green Malay Kratom comes from the forests that are found within Malaysia's mountainous countryside. Lab Tested - Money Back Guarantee!

$

15.00 –

$

79.00 Select options
User Opinions and Customer Service
This company has a handful of reviews on their website for each of their products. The reviews are mostly good and sing the praises of the customer service team. The only issue is most reviews seem to be from 2015. The most recent one dates back to 2018.
There seem to be no reviews for Kratom Trading company on any of the third-party review platforms. It seems like the Reddit conversation, while scarce, is mostly positive.
Kratom Trading Company Coupon Codes
There does not seem to be any active coupon codes for Kratom Trading Company on third-party coupon sites. The most recent active coupon was in April of 2020 and it was for 30 percent off of your purchase.
This company does have a pretty extensive rewards program. For every 500 points you earn, you will get a $5 off coupon code. Their rewards page has a list of all the activities that earn points. You get 2 points for every dollar you spend. You can also earn points by creating a site account, leaving a product review, following the company on social media, referring friends, and leaving reviews on kratom forums.
Refund Policy
This company does not have a page for their refund policy, nor do they indicate it on any other page. The only mention of returns or replacements is in the context of a lost shipment. They say a replacement will only be sent if the USPS admits they lost the package.
Since this company does not have a clearly defined policy, it can be assumed that they don't accept returns or issue refunds.
Shipping
This company uses the USPS for all shipments. They cannot currently ship internationally. Customers who live in states or local municipalities that have banned kratom also cannot receive shipments.
Orders paid with credit or debit card are processed and shipped the same day. Echeck orders are shipped once the check clears.
You can choose between express, priority, and first-class shipping. There is a nice breakdown of the differences between them that highlight what you are paying for. This is a nice touch that you don't see from many companies.
Conclusion
Kratom Trading Company is a unique kratom vendor since it is owned by a US Marine veteran. The owner seems to have a strong passion for kratom, but it doesn't seem to be a big enough operation to pass the American Kratom Association's audit for membership in their good manufacturing process standards program.
Their product range is not great, but that does not necessarily say anything about the quality. The pricing is average for the industry but much higher than Oasis Kratom. Compare prices by checking out our shop.


---