Finding a good online kratom vendor is no easy task. After all, you want to find a vendor that provides a safe and pure product that is affordable and that can be difficult to find. The Kratom Distro is a relatively new vendor that proclaims to be the "only site you'll ever need for kratom and CBD," but is that smart advertising or the truth?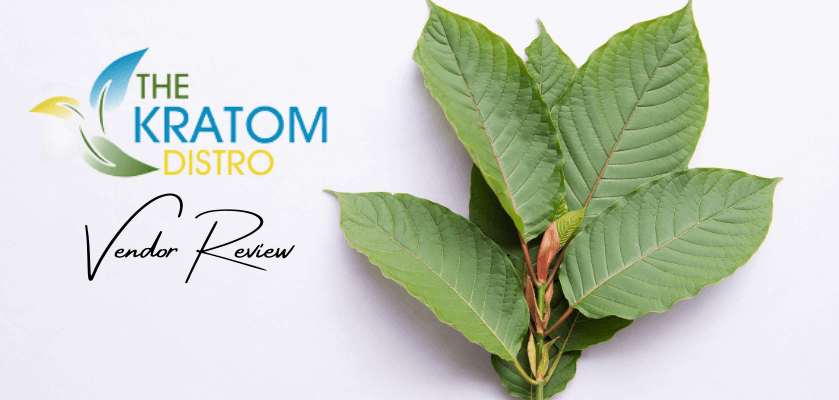 Here is all you need to know about The Kratom Distro to help gather all the information you need to decide if they're the right kratom vendor for you.
The Kratom Distro's Story
In the world of kratom, The Kratom Distro is very young. They are based in Salem, Oregon, and just came onto the scene in 2020. They have a parent company, The Kratom Connection, that is a couple of years older out of Boise, Idaho. But don't let this story fool you, this company overall has several years of experience in the kratom industry, so it's definitely something that is understood by those running these brands.
The Kratom Distro seeks to supply its customers with great kratom at a low price, all provided with the best customer service around. The company's background in wholesale kratom is likely what creates a focus on low pricing, something they do deliver on.
Are They American Kratom Association Accredited?
The gold standard in the kratom industry is to be accredited by the AKA, an organization that seeks to promote quality standards in this unregulated industry. The Kratom Distro is not accredited by the AKA nor do they participate in their GMP program for safety in packaging. However, the owner of the parent company of The Kratom Distro says that they follow strict practices to ensure their products are sold within two months of importation to help keep them fresh and high in quality. Plus, the source of their kratom in Southeast Asia also supplies many kratom vendors that are approved by the AKA.
How you interpret this information is up to you, but understand that it's not entirely clear if they test their products through third-party labs, and finding information about product testing on their website is basically nonexistent. Often, that's a red flag for an online vendor since many vendors want to be as transparent as possible – like Oasis Kratom.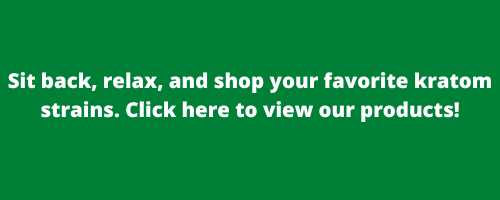 What Products Are Offered?
At The Kratom Distro, you can find kratom powder, extract, capsules, and several different types of CBD products. They offer several strains of green, red, white, and yellow-veined kratom as well as specialty mixed strains that create unique blends. They have all the popular strains such as Borneo, Sumatra, and Maeng Da, as well as strains you may not find everywhere such as Dampar, Kapuas, Riau. They sell small-batch kratom strains as well and sample packs, too.
They also sell Hush kratom extract, gummies, and liquid kratom caps as well as CBD/kratom blends. Their CBD product lineup is also quite extensive, with a long list of products to offer. They sell CBD tinctures, gummies, powder, and oil.
What Are the Prices?
The Kratom Distro separates itself from the competition when it comes to pricing, something they prioritize. For example, their kratom powder starts at about $6 for two ounces and goes up to about $26 for 500 grams. If you want capsules, you'll pay about $8 for 60 and as much as $25 for 250. Their extracts will run you between $20 for five grams and $80 for 25 grams.
These prices are below the average cost you'll find through other vendors. The only thing you have to be wary of when it comes to cheap prices through online vendors is quality – often if it sounds too good to be true, it normally is, but only you can judge what The Kratom Distro has to offer.
What Are Customers Saying?
If you want to find out more about a brand, then look at their online reviews! The Kratom Distro has some seriously mixed online reviews, from great to not so great. On Reddit especially you can find out what you want to know and on that platform, the consensus seems to be that overall, the products offered by The Kratom Distro are decent, especially their kratom extracts, but not a lot of praise when it comes to the kratom strains offered. 
They do seem to have reliable customer service, which is important for an online vendor – especially if you have questions or you need to request a return.
The Kratom Distro Coupon Codes
You can frequently find coupon codes for The Kratom Distro if you're new to the site or if you're a returning customer. They post their latest promotions and sales on their social media sites frequently, so it pays to follow them.
The Refund Policy
There is zero information about returns or refunds on the company's website. So, you may have to contact them directly to find out. You almost certainly want to know what the policy is before you order from them in case there is a problem. Many online kratom vendors, such as Oasis Kratom, have their return and refund policy stated clearly on their website, so this is certainly unusual.
Shipping
The Kratom Distro ships its items through United States Postal Service First Class mail. You can pay for additional upgrades if you want to get your order faster. They will not ship to places where kratom is not legal, so check your local and state laws.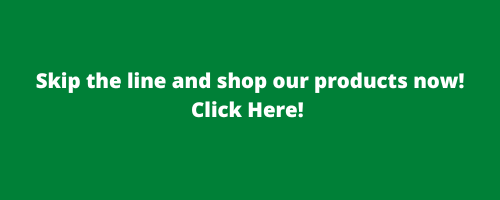 The Kratom Distro: Is It What You're Looking For?
The Kratom Distro does have a few things going for it, specifically their pricing and their range of products. However, there's a lot about this vendor that remains uncertain, particularly around product testing and safety. You simply are taking a gamble when purchasing this product and it's unknown if you can even return it if there is a problem. Is that worth saving a few dollars?
AKA-approved vendors like Oasis Kratom offer kratom at reasonable prices and are transparent about their lab-testing results, so you know you're getting quality kratom every time. Plus, they're upfront about their return and refund policy, so there are no surprises there. Overall, it just seems like there are a lot better ways to ensure you're spending your money wisely than taking a chance through vendors like The Kratom Distro. Check out what Oasis Kratom has to offer in their online store today. 


---