If you're familiar with kratom, then chances are you have heard of the brand Kats Botanicals. This popular kratom vendor has a lot to offer, it's certainly not a company that is going to disappear tomorrow. So, you can feel good about making purchases from them because they're established, but what about the products they have to offer?
If you've heard of Kats Botanicals but don't know that much about them, then you're in the right place! Here's all you need to know about this kratom vendor.
Kats Botanicals: Who are They
Kats Botanicals operates out of Hickory, Tennessee. They've been a part of the kratom scene since 2016 and sell their products directly from their website. Their kratom is, according to Kats, pure and organic and their reputation in the kratom community reflects that. They are a very popular online vendor.
Accredited by the AKA?
The American Kratom Association is an organization that strives to regulate the kratom industry in the United States since it's largely unregulated both at the federal and state level. They work to create quality and purity standards for the industry, so being an AKA-accredited vendor is a very good thing to have on your resume if you're a kratom vendor.
Vendors such as Oasis Kratom are accredited by the AKA and so are Kats Botanicals. They lab-test all their kratom through third-party labs and they also are very transparent with those lab results as well as the origin of the kratom they sell.
This is one of the many pros to Kats Organics and lends to their solid reputation. Knowing where your kratom comes from and being able to look at test results regarding purity and safety is vital to receiving a quality kratom product.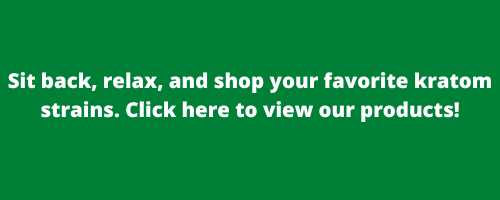 Products Sold
Kats Botanicals also has a lot of products to offer, including kratom powder, kratom capsules, and kratom extracts. More specifically they offer various colors of Maeng Da kratom, red vein kratom, green vein kratom, white vein kratom, yellow vein kratom, and specialty blends that are unique to the brand. You can find popular kratom strains such as Maeng Da, Borneo, and Bali, as well strains you don't see very often such as Yellow Sunda and a blend called Digital Buddha which is a mix of white, green, and red-veined kratom powder.
Kats also sells CBD oil, turmeric products, and other botanicals from Southeast Asia such as Shilajit. There's a lot to explore on their website, beyond their kratom products.
Pricing
Kats Botanical's products, for their high quality, are priced very well. Their kratom capsules start at about $19.99 and their powder ranges from $5.99 for 20 grams and $65.99 for 500 grams. Their kratom extract starts at $19.99 and ranges up to $119.99, depending on how much you want and what strength.
What Are People Saying?
Kats Botanicals has been around for long enough to have a presence online, including a lot of customer reviews. Just taking a peek at their website, you can view a lot of reviews from real customers, probably because they've made it so easy to leave share your thoughts on the brand.
If you doubt the validity of reviews on their website, then you can easily find others on Reddit and other websites. Most of the reviews are positive, discussing the high quality of the kratom they sell and their great customer service. It seems like some customers think their CBD oil isn't anything special, but that's about the most negative review out there. You can reach them any time through phone or email and it's reported that they're very responsive.
Kats Botanicals Coupon Code
If you go to Kats Botanical's website, you can sign up with your email to receive a 10% off code for your first order. You may also be able to find a coupon online for up to 20% at times by simply searching. Chances are, there is some type of coupon available to help you save some money.
They also run a loyalty program that is free if you wish to join. It rewards returning customers by giving points on purchases that qualify. These points can be redeemed for discounts on any purchase from the vendor, even products on sale. Every 100 points will save you $1. There are different levels you can achieve in the loyalty program based on the amount you spend. The better your tier, the better the savings.
Refund Policy
Kats Botanicals says that it offers a 100% satisfaction guarantee, but what does that mean? If you aren't happy when the thing you bought, then you have 30 days to return it for an exchange or a refund. They do mention that they will inspect all returned products and it's up to their discretion to grant the refund or exchange in the end.
Shipping
One of the things this vendor prides itself on is making sure you get what you order fast. They use same-day shipping on any order that is placed before 2:00 p.m. EST and also offer free shipping on any order over $100. That's a great shipping policy, not too far from the fantastic policy offered by Oasis Kratom!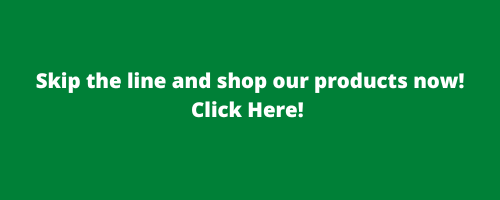 Kats Botanicals: The Conclusion
Kats Botanicals has a good reputation and for a good reason – they provide quality kratom with great customer service. This leaves each customer walking away feeling like they're getting a good deal and it doesn't hurt that customers seem to like the products they have to offer. It's a solid vendor to add to your kratom-buying rotation.
Oasis Kratom is another vendor that offers great products at reasonable prices, with a great reputation too. Check out what we have available in our online shop. 


---