You may have only heard of kratom in the last few years, but the truth is there's been a market for kratom in the United States for several decades. A few players in the kratom game have been along for the ride almost from the beginning and Club 13 kratom is one of those.
Founded in Florida in 1999, it's created a strong name for itself in the kratom marketplace for quality kratom as well as other botanicals. So, while you may not recognize this brand name, rest assured that Club 13 is worth knowing more about, so read on to find out everything you want to know.
Club 13: Who Are They?
Club 13, sometimes referred to as Club 13 Herbals, doesn't have the same name recognition as some other brands on the market, but that doesn't mean they lack in quality. They have been a supplier of high-quality kratom powder and other products for over 20 years and they deserve a lot of credit for that. This isn't a fly-by-night pop-up but a serious kratom provider. Because they are so established, you can find a lot of information about this company and its reputation.
AKA Accreditation
One mark of a great kratom company is its accreditation by the American Kratom Association. This organization, in part, is striving to create consistency in the industry through lab testing and GMP protocols. You would think that a long-established company like Club 13 would be AKA accredited, but they surprisingly are not. So, while they may have a good reputation, they could make it even better by taking the time and making the effort to get this accreditation. After all, many other vendors have including Oasis Kratom.
Lab Testing
Another mark of a good kratom vendor is the information they provide about third-party lab testing for quality, safety, and purity in the products they sell. Club 13 does have an independent laboratory carry out testing on their products and you can request the lab results for any batch of kratom they are offering.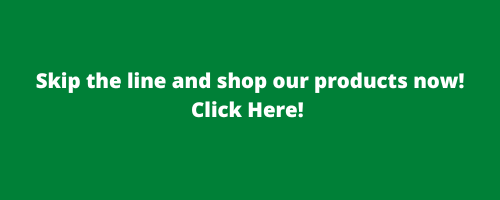 Club 13 Products
One of the best things about Club 13 is the way they source their kratom. They report that every strain of kratom they sell is sourced ethically by local farmers in the Minahasa Peninsula in Indonesia. The kratom is harvested from old-growth trees and only when the trees have reached full maturity.
They have a large variety of kratom products listed on their website. You can buy kratom powder, kratom extract, kratom capsules, kratom shots, kratom samples, and even what they advertise as extra strength kratom. They also have a variety of other non-kratom merchandise for sales such as branded tumblers and drug test kits.
You'll find familiar strains for sale through this vendor as well. They have many classic red, white, and green-veined kratom strains such as Maeng Da, Malay, Indo, and Bali. They sell blends also like their premium Connoisseur Blend.
Pricing
Club 13 offers some very solid pricing on its products. Most of the strains they offer as powder come in a quantity of 30 grams for $10.21 and up to one kilo for $151.60. Samples are available for as little as $1.62 per 3.75-gram sample but can go up to $3.08 per sample for some strains.
For capsules, it depends on what strain you're interested in. For example, Red Bali capsules start in packs of four for just $2.44 but you can get as many as 275 capsules for $96.25. Their special Connoisseur Bland is available in a pack of four capsules for $5.13 or up to 275 capsules for $140.94. it just depends on what strain of kratom you want.
The kratom extracts follow the same story as the capsules, it depends on the strain you're interested in buying. Their Extra Strength Bali Red capsules start at $5.10 for a pack of four and go up to 275 capsules for $102.48 while their Extra Strength Bliss Blend will cost you $6.99 for a four-pack and $143.00 for 275.
Finally, their kratom shots are available for $16.38.
What Do Customers Think?
Club 13 is a bit all over the map when it comes to what customers have to say. Some people appear to love it while others think it's nothing special. Overall, the comments online seem to be positive for this brand and they have a great support team working to address customers' questions and concerns, too.
You can fill out a form on their site, email, or call this vendor with inquiries and they usually get back to you within one day.
Club 13 Coupon Codes
Club 13 typically runs quite a few specials and discounts. They offer promo codes on their website that can save you up to 5% on your next order, but you have to spend at least $200 for quality, so it's not the best coupon code you've likely come across.
Do They Offer Refunds?
You can return any unopened or open product to Club 13 if you're not satisfied. You have 30 days to do so, which is a good thing for those who may be looking to try out a new vendor. If you're not happy with the product, then you simply inquire about returning it.
Shipping
You can get free 3-day shipping through the U.S. Postal Service on all orders but you can also pay to upgrade to next-day shipping from UPS if you want.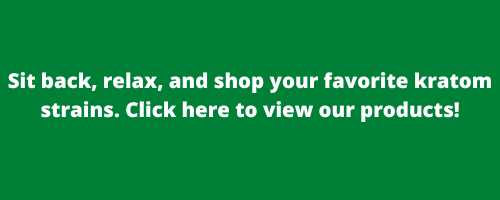 Club 13: The Real Deal?
Club 13 is a solid kratom vendor. The only place they seem to be lacking is on their AKA accreditation and in their transparency with lab testing – you have to request the lab test results by email and wait for them before you order. There are other vendors, like Oasis Kratom, where lab testing is readily available, and you have the name of the American Kratom Association to back the quality and purity of their products.
If you want to stick with what you know, then order from Oasis Kratom's online shop today!


---