Birthplace of the Bundt Pan, the first mail-order catalog, and home to Walker Art Center and the Minneapolis Sculpture Garden, Minneapolis is full of amazing history, culture, and restaurants you're sure to enjoy!
While you're out and about the city, you'll also find many quality smoke shops that carry kratom. We put together this list of the best places to buy kratom in Minneapolis. This curated list will tell you where to find the vape shops, smoke shops, or herbal shops that have kratom in Minneapolis.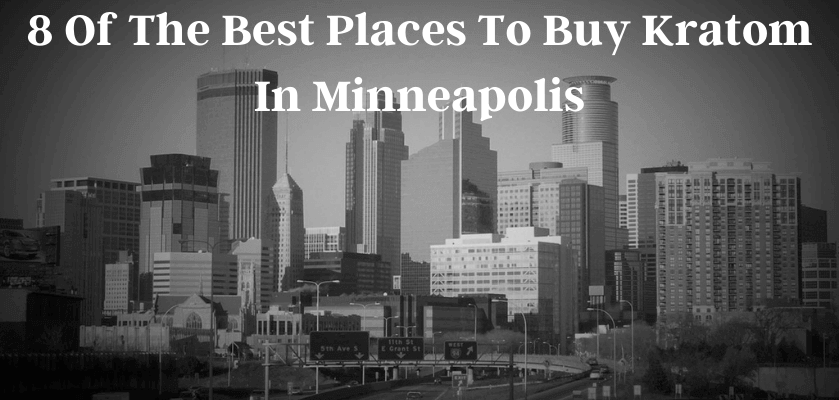 Best Kratom Shops In Minneapolis
Below we have put together a list of local smoke shops, vape shops, and herbal shops that offer kratom. This will help you scout out the best spots to buy kratom from. If you have tried any of the shops that we have listed let us know what you thought.
Kratom is legal to buy, sell and use for those 18+ in all parts of Minnesota, so you can buy kratom from a local retailer or you have the option to buy kratom online and have kratom shipped to your door. The choice is yours! If you are new to or just visiting the Minneapolis area you may be trying to find the best places to buy kratom. You can stop the google search, all the top results are below!
#1 The Green Machine
Address: 2409 Nicollet Ave, Minneapolis, MN 55404
Google Rating: 4.8
The Green Machine is well known for its unique gifts, great staff, and competitive pricing. They offer a wealth of products including glassware, tobacco, vape supplies, jewelry, kratom, CBD, and more. If you give this shop a follow-on Instagram it can land you a 15% discount code. So, if there is something you have your eye on at the shop it may be worth giving them a follow to get the added discount.
#2 Hennepin Tobacco
Address: 2835 Hennepin Ave S, Minneapolis, MN 55408
Google Rating: 4.6
Hennepin Tobacco is well known for its great selection of products. They have everything from incense to grinders. You will find tons of tobacco-based products as well as all things vape. In addition to these products, you can shop their alternative lines of hemp, CBD, hookah, and kratom. The staff is very friendly and willing to help you with anything you need. Do not hesitate to stop at Hennepin when in Minneapolis.
#3 Smoke City Tobacco
Address: 1510 E 66th St, Richfield, MN 55423
Google Rating: 4.5
Smoke City Tobacco has outstanding prices when it comes to kratom. Reviewers commented that they are willing to drive to come to this location. They have a nice selection of strains to choose from. The staff is super friendly and willing to help. They also carry a large variety of hemp, CBD, Delta 8, tobacco, hookah, and vape juice.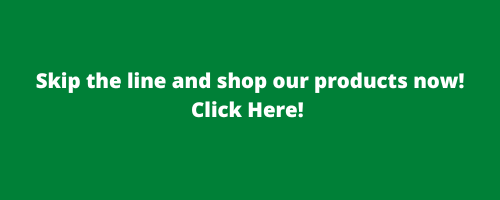 #4 Royal Tobacco
Address: 5625 Xerxes Ave N, Brooklyn Center, MN 55430
Google Rating: 4.4
Royal Tobacco is conveniently located in Brooklyn Center. They have all things vape including pre-filled carts. You will also find several alternative products including kratom, CBD, hemp, hookah, and Delta 8. Their pricing seems to be consistent with other shops in the area. Give them a try and let us know what you think.
#5 Day 2 Day Tobacco
Address: 1715 E Lake St, Minneapolis, MN 55407
Google Rating: 4.2
Day 2 Day Tobacco offers cigars, vape supplies, tobacco, e-cigs, kratom, hookah, and much more. You will find rolling papers, grinders, pipes, and trays all at this shop. They carry all the brand names, allowing you to shop for products you know and trust.
#6 Minneapolis Tobacco and Vapor
Address: 4614 Nicollet Ave, Minneapolis, MN 55419
Google Rating: 4.2
Minneapolis Tobacco and Vapor is well known by locals. This shop has a great atmosphere that is favorited by those who live in the area. They have outstanding prices on their kratom and it is some of the best in town. They offer a large selection of strains, which means you can choose products based on your needs. They also offer tobacco, vape, hookah, CBD, Delta 8, and much more.
#7 AM Smoke Shop
Address: 1814 Nicollet Ave #B, Minneapolis, MN 55403
Google Rating: 4.1
AM Smoke Shop in Minneapolis has one of the largest selections of kratom products. People will travel to this shop for their high-quality kratom. They also have several other products including vape supplies, CBD, and tobacco. If kratom is your thing this is a shop you do not want to skip.
#8 Infinity Smokes Inc.
Address: 814 Hennepin Ave, Minneapolis, MN 55403
Google Rating: 4.0
Infinity Smokes offers all the products you would expect from a smoke shop. They are noted for their customer service and have a large line of tobacco-based products. You will also find CBD, hookah, kratom, Delta 8, and more. Some reviewers felt this shop is a bit pricier than other local shops.
Other Smoke Shops
USA SMOKE SHOP – 4739 Hiawatha Ave, Minneapolis, MN 55406
Midway Tobacco and Vapor – 1475 University Ave W, St Paul, MN 55104
Smoke And Vape Inc – 2311 37th Ave NE, Columbia Heights, MN 55421
Nutrition City – 2108 Lyndale Ave S, Minneapolis, MN 55405
Magus Books & Herbs – 1848 Central Ave NE, Minneapolis, MN 55418
Smoke Shop – 4080 W Broadway Ave #157, Robbinsdale, MN 55422
Golden Tobacco – 22 W 66th St, Richfield, MN 55423
Infinite Vapor – 1400 Lagoon Ave, Minneapolis, MN 55408
Is Kratom Legal In Minneapolis?
Kratom is legal to buy, sell and use for those 18+ in all parts of Minnesota. Learn more about the kratom laws in Minnesota here. There are currently no pending laws here so you can safely find kratom in this state. However, laws can always change so be sure you stay current on local laws and regulations regarding kratom.
Kratom does not have much of a history in Minneapolis. The only regulation that has been put in place is the fact that you have to be 18 to buy kratom. Any vendor found selling to a minor will face criminal charges. There is no pending legislation that would change the laws in this state.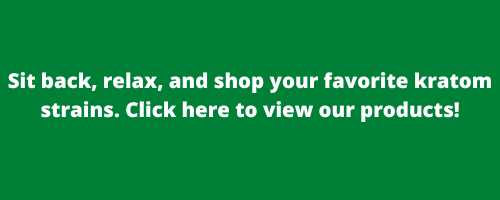 Buying Kratom Online
Because you live in a state where kratom is legal you have two options– you can either buy it online or locally! Buying kratom online is a popular option because you can save some money with discounts and coupon codes, they usually have a larger selection to choose from, and the kratom is typically better quality. If you love lots of options, shopping for kratom online is perfect for you! Vendors who sell online tend to have a large variety of strains to try vs. a local retailer who may have only a few.
Not all kratom retailers are created equal. Make sure you are choosing a vendor who abides by the American Kratom Association (AKA) standards and only sells lab tested, 100% Mitragyna Speciosa products. The AKA has put good manufacturing processes (GMP) in place to keep kratom users safe and set quality standards for the kratom you buy.
We recommend talking to your healthcare provider before you try kratom and reading some customer reviews. It's helpful if you're wondering how will kratom affect you and which strains to try. Only buy kratom online from AKA certified vendors, like Oasis Kratom. We follow every guideline and GMP to bring you lab tested and certified products that are only the best 100% Mitragyna Speciosa. 
Have a great time in the Land of 10,000 Lakes and when you're exploring places to buy kratom, be sure to try a reputable shop from the curated list above. Safe travels and happy shopping! 


---