Home to the Star-Spangled Banner, birthplace of the baseball superstar, Babe Ruth, and the resting place of author and poet Edgar Allen Poe, Baltimore is an exciting place to visit!
While you're out and about the city, you'll also find many quality smoke shops that carry kratom. We put together this list of the best places to buy kratom in Baltimore. This curated list will tell you where to find the vape shops, smoke shops, or herbal shops that have kratom in Baltimore.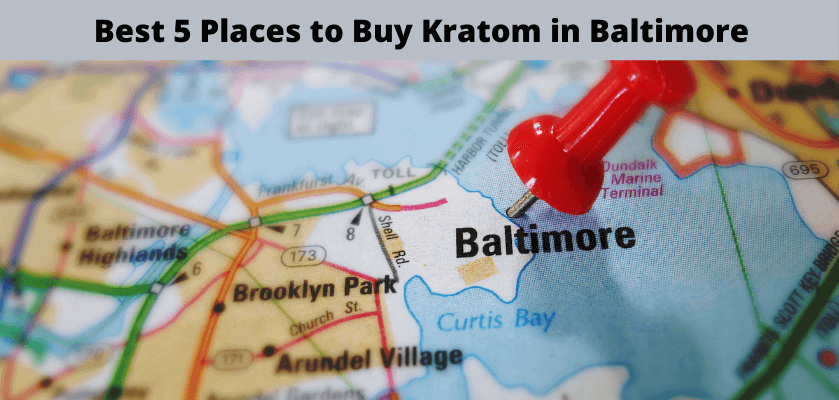 Best Kratom Shops in Baltimore
Kratom is legal to buy, sell and use for anyone. There are no age restrictions on kratom in all parts of Maryland, so you can buy kratom from a local retailer or you have the option to buy kratom online and have kratom shipped to your door. The choice is yours! If you are new to or just visiting the Baltimore area you may be trying to find the best places to buy kratom. You can stop the google search, all the top results are below!
#1 Kratom Vapor CBD Shop
Address: 1000 Dundalk Ave., Baltimore, MD 21224
3300 Eastern Ave., Baltimore, MD 21224
Google Rating: 4.5/4.7
At Kratom Vapor CBD Shop, you'll find a lot of herbal and vaping necessities. They ship their impressive selection of kratom from Southeast Asia and have a large variety of strains to choose from. Those who frequent the establishment at both of their locations in the city come in for the kratom selection and keep coming back because of the great customer service. You'll find the employees knowledgeable and accommodating, helping you to feel comfortable as you explore their selections.
#2 Karmic Connection
Address: 508 S. Broadway, Baltimore, MD 21231
Google Rating: 4.5
At Karmic Connection, you can find some of the highest quality kratom products at reasonable prices available in the city. They have an extensive inventory of kratom strains to choose from and their staff help to do all they can to ensure you're buying a product that suits all your needs.
#3 Kratom Vapor Shop
Address: 6929 Holabird Ave., Dundalk, MD 21222
Google Rating: 4.0
Kratom Vapor Shop can quickly become your go-to kratom connection if you're willing to go just a little outside the city. Their selection of kratom is fairly straightforward, but it comes at a competitive price and great quality. They also are known for their excellent customer service, as their employees are very well-informed to help educate you on all the products they have in stock.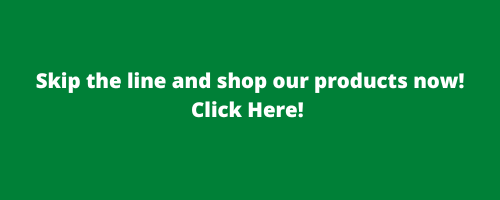 #4 Voodoo Glass Company
Address: 1121 W. 36th St., Baltimore, MD 21211
Google Rating: 4.8
If you're looking for a great selection of kratom strains, then Voodoo Glass is where you need to go. They not only carry quality kratom, but also an impressive assortment of handmade American glass products if that's something you're looking to buy. The employees here are attentive and know all about their products, so you're sure to find something that fits what you need in cost and quality.
#5 Beav's Smoke Shop
Address: 1640 E. Joppa Rd., Towson, MD 21286
Google Rating: 4.5
No matter what it is you're looking for, Beav's Smoke Shop is the kind of place that is likely to have it. If they don't have it, then they're certainly willing to order it for you! They have a variety of products in-store, including a variety of your favorite kratom strains to choose from. All their kratom is imported directly from Indonesia and is lab tested, ensuring you get quality, pure kratom. On top of that, they have superb customer service that has given this shop a loyal fan base.
Other Shops
You can also find a solid collection of kratom for sale at these shops in and around Baltimore:
Down Under Smoke Shop – 3998 Roland Ave STE B, Baltimore, MD 21211
Patorco Smoke Shop, CBD, and Delta 8 Store – 1132 S. Charles St., Baltimore, MD 21230
Kratom KVC Shop – 1407c Sulphur Spring Rd., Baltimore, MD 21227
Holistic Smoke Depot – 1201 Light St., Baltimore, MD 21230
The Smoke and Glass Shop – 1746 E. Joppa Rd., Parksville, MD 21234
Is Kratom Legal in Baltimore?
Kratom is legal to buy, sell and use for those 21+ in all parts of Maryland. Retailers must label their products as 100% all-natural Mitragyna Speciosa in adherence to state regulations. Learn more about the kratom laws in Maryland here. There are currently no pending laws here so you can safely find kratom in this state. However, laws can always change so be sure you stay current on local laws and regulations regarding kratom.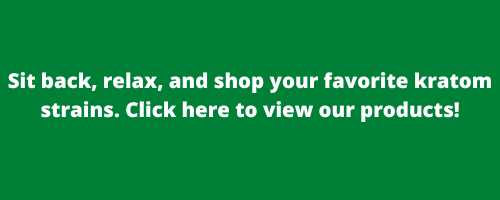 Buying Kratom Online
Because you live in a state where kratom is legal you have two options– you can either buy it online or locally! Buying kratom online is a popular option because you can save some money with discounts and coupon codes, they usually have a larger selection to choose from, and the kratom is typically better quality. If you love lots of options, shopping for kratom online is perfect for you! Vendors who sell online tend to have a large variety of strains to try vs. a local retailer who may have only a few.
Not all kratom retailers are created equal. Make sure you are choosing a vendor who abides by the American Kratom Association (AKA) standards and only sells lab tested, 100% Mitragyna Speciosa products. The AKA has put good manufacturing processes (GMP) in place to keep kratom users safe and set quality standards for the kratom you buy.
We recommend talking to your healthcare provider before you try kratom and reading some customer reviews. It's helpful if you're wondering how will kratom affect you and which strains to try. Only buy kratom online from AKA certified vendors, like Oasis Kratom. We follow every guideline and GMP to bring you lab tested and certified products that are only the best 100% Mitragyna Speciosa. 
Have a great time in the Free State and when you're exploring places to buy kratom, be sure to try a reputable shop from the curated list above. Safe travels and happy shopping! 


---