When it comes to buying kratom, the online options you can find are immense. But kratom preferences are personal and many people want their kratom buying experience to match their emotional connection to the kratom itself. If you're looking to buy kratom with a bit more personal touch, then you may want to learn more about Way More Naturals. This company has a passion for kratom that they express through their service, so read on to find out more!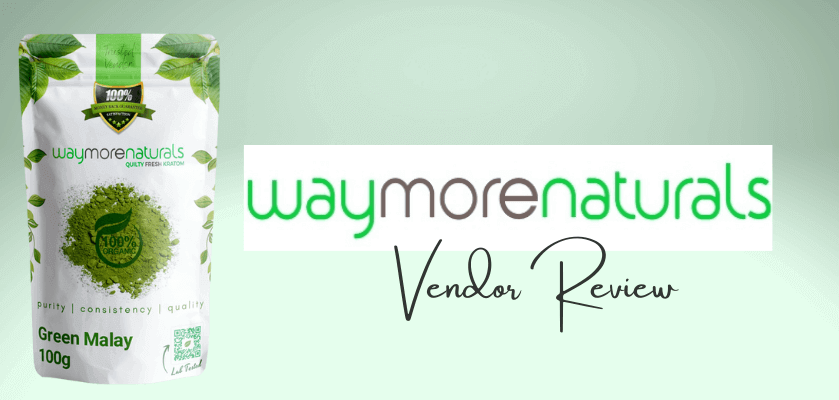 Who Are Way More Naturals?
A company out of Loveland, Colorado, Way More Naturals is run by people who seem to genuinely have an enthusiasm for kratom. This has resulted in quite a reputation in the kratom world.
They claim on their website that their kratom is completely organic and sourced ethically from Indonesia, where they buy from only a small number of kratom farmers they know and trust. As a relatively new kratom vendor, they've risen in popularity fairly quickly, though their products are only available online at this time.
Their goal is to bring you pure, high-quality kratom grown sustainably – and if online reviews are to be believed, then that's exactly what they accomplish.
Are They AKA Accredited?
Way More Naturals is relatively new to the kratom scene, which may explain why they are not yet accredited by the American Kratom Association.
The AKA is an organization that has the mission of helping to regulate the largely unregulated kratom industry in the United States. One way they accomplish this is through their GMP Standards Program, which requires participants to process, package, and lab test their kratom under the AKA's strict guidelines. Being accredited by the AKA means that vendors have committed to consistently producing quality kratom that is safe for buyers. Only a handful of the many kratom vendors out there are AKA accredited, which goes to show just how exclusive that club is.
However, Way More Naturals does use independent third-party lab testing according to their website. They state that their test all their kratom for strength and purity, to ensure it's safe and real, 100% kratom.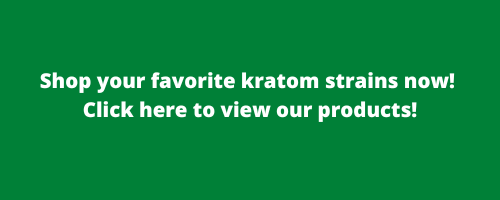 What Products Do They Offer?
Way More Naturals sells kratom powder and capsules on their website, as well as kratom extracts.
You can purchase kratom powder in white, green, red, and yellow-veined strains as well as special blends, such as:
Green Bali

Red Maeng Da

Green Malay

Green Horn

Green Maeng Da

Red Bali

Green Sumatra

Green Thai

Red Borneo

Green Borneo

Red Bentuangie

Red Sumatra

Red Horn

White Bali

Red Kali

White Thai

White Horn

 White Sumatra

White Borneo

Yellow Bali

Peaches 'n Cream

SunRise

SunSet

MidDay

Green Hulu

Green Emerald

Green Riau

Green JongKong

Green Kapuas

Green Vietnam

Red Thai

Red Chocolate

Red Elephant

Red Riau

Red Kapuas

Red Vietnam

Red Fibro

White Chocolate

Red JongKong

White Maeng Da

Super White Borneo

Red Indo

White Elephant

White Hulu

White Kapuas

Yellow Maeng Da

Yellow Hulu

Yellow Vietnam

Yellow Borneo

Yellow Sunda

Forest Dragon

7 Dust

Green Paradise

SunFire
Their kratom capsules are available in all their white, green, red, and yellow-veined strains. For extracts, they sell red, green, white, and dark red-veined kratom extracts along with gold.
How Much Does It Cost?
The kratom extracts sold by Way More Naturals run $16.99 for one ounce. Their kratom capsules come in 100, 250, and 500 capsule quantities, ranging in prices from $28.00 to $125.00.
Their kratom powder comes in quantities of 100 grams, 250 grams, 500 grams, and 1,000 grams. They start at $19.00 and run up to $86.00.
These are affordable prices for kratom, particularly organic kratom.
What Do Customers Think?
It should come as no surprise that Way More Naturals is very popular, even if they are one of the newer kids on the block. One of their biggest selling points is the free samples they provide to new customers, which are used to familiarize people with the brand and the products they offer. This has sparked a lot of talk in the kratom community and has many people recommending them. Those who have ordered from Way More Naturals have positive comments about the quality of the kratom as well as the pricing.
They're easy to get a hold of, too, if you should run into problems with an order. They have a live chat feature on their website that connects you with a representative 24/7.
Way More Naturals Coupon Code
If you're a new customer, simply sign up for the company's email newsletter to get 10% off your first purchase. Aside from this welcome gift, they also offer discounts in the form of seasonal coupon codes centered around major holidays. You can expect to find coupon codes easily through their website or newsletter for up 25% off your order.
They also offer gifts with large purchases. For example, if you order $200 worth of kratom from them, then they offer 250 grams for free. Military veterans can also get a special coupon code by reaching out.
Refund Policy
Way More Naturals has a 100% money-back guarantee on every order they sell. They'll refund or replace your order no questions asked if you're unhappy for any reason. However, you must have at least 80% of the product still intact in its original packaging to be eligible for a refund. You also must pay return shipping for your products.
Shipping
Way More Naturals uses the US Postal Service for shipping on all their orders, so they don't offer any type of overnight shipping. You can upgrade to Express Mail if you desire for an extra fee.
Final Thoughts
Way More Naturals is a brand that you should pay attention to. They seem to have a good mission and are gaining steam in the kratom world every day. With the offer of free samples, it feels as if they're worth giving a try, even if it's simply to compare with your favorite vendor.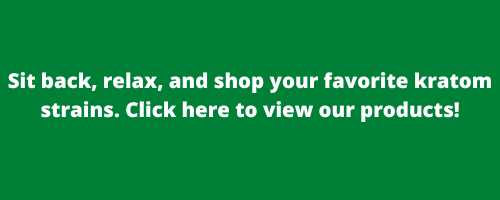 Even though they do lab-test their products, there's always a bit of a question when it comes to vendors who don't take that extra step to become AKA accredited. If they're doing everything they need to do, why not join the organization and be recognized for it? It's a conundrum and one of the only negative things to say about Way More Naturals.
If you are looking for AKA-accredited kratom, then look no further than your friends at Oasis Kratom. All of the kratom products in our online store are lab tested and meet the AKA's GMP standards. 


---