As someone who loves kratom, you're probably always on the lookout for reliable online kratom vendors you can trust. With so many options, weeding out the good vendors from the bad can be quite the task, but luckily there are a few tell-tale signs that can point you in the right direction. Choice Botanicals sometimes referred to as Choice Kratom, is a kratom vendor with a long history. But just because a vendor has been around for a while doesn't indicate the quality, purity, or safety of their product. Read on to find out all you need to know about Choice Botanicals to discover if their kratom is worth your time or not.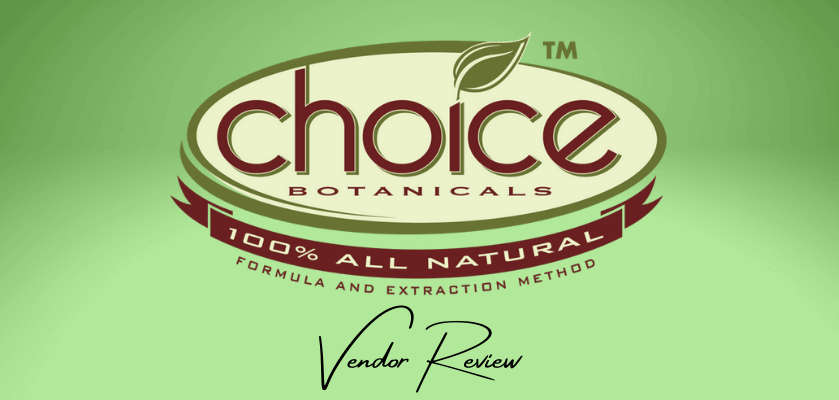 Choice Botanicals: Who Are They?
Choice Botanicals is based in Houston, Texas, and has been involved in the kratom world since 2010, selling kratom powder to headshops. They have since expanded the products they offer online, reaching out to online consumers as well. This is why you may recognize the name of this brand from your local kratom shop – they've actually earned a reputation as one of the better headshop brands in the business.
Are They AKA Accredited?
The American Kratom Association is an organization that aims to create higher standards for kratom manufacturing, processing, and packaging in the United States. They offer a GMP Standards Program that vendors can participate in to show their commitment to quality, consistency, purity, and safety in the kratom marketplace.
For a vendor to become accredited in the program, they must implement and follow the strict guidelines of the AKA and have their processes audited annually. Choice Botanicals is one of the kratom vendors that hold this distinction. That means you know the products you buy from them are lab tested by independent third-party labs to ensure their quality and purity while also being packaged for safety under AKA's guidelines. They lab test all their kratom and are very transparent about that on their website.
This is a real feather in Choice Botanical's cap since it helps customers to understand their commitment to quality from the get-go.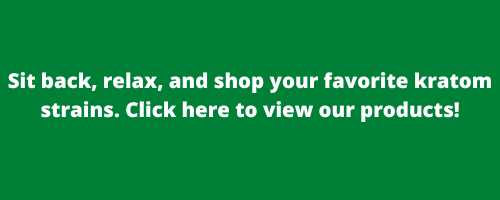 What Products Do They Sell?
Choice Botanicals sells kratom powder, capsules, and extracts.
If you're interested in powder, they carry these strains:
The same strains are available in capsules as well.
If you're in the market for extracts, then they have liquid extracts, K-shots, and Green Apple Maeng Da liquid extract. They also sell capsule extracts.
How Much Will You Pay?
Choice Botanicals sells its powder in quantities of 30 grams, 60 grams, 100 grams, 250 grams, 500 grams, and 1000 grams. Their prices start at $17.99 for 30 grams and go up to $199.00 for 1000 grams.
Their capsules come in quantities of 30, 60, 100, 500, and 1000, coming in both standard and jumbo capsules. Their 30-count capsules cost $21.99 while their 1000-count jumbo capsules cost $239.99. They also sell mini capsules in 125 and 250-count bottles. The 125-count capsules cost $29.99 while the 250-count cost $49.99.
Finally, their extracts start at $9.00 for their Mitra Fuel Extract and go up to $325.00 for a 24-count box of liquid extract.
What Are Customers Saying?
If you look at Choice Botanical's online reviews, you can see that they have some great products that people love – but not every product they sell gets their customer's seal of approval. Their Maeng Da powder and extracts get high scores from those who have purchased them, but overall their reviews are mixed, with people pointing to their high prices as one of the reasons they may choose other vendors.
Choice Botanicals gets very high marks from customers when it comes to their customer service. Customers praise the responsiveness of the customer service team at Choice Botanicals and state that they are always very nice to deal with.
Choice Botanicals Coupon Code
Choice Botanicals does offer discount codes for its products that are easily found online. If you sign up for their newsletter, they will send you coupon codes for future orders, usually saving you somewhere between 5 and 20% on your order, so it's worth signing up for if you know you'll buy!
Refund Policy
Choice has a rather customer-friendly return policy, which is always a good thing. You have 30 days to return any unopened products for a full refund in most cases.
Shipping
Choice Botanicals processes its orders Monday through Friday. If you order before 2 p.m. CST, then they try their best to ship out your order the same day. They will make sure your order is shipped in most cases within 24 hours.
They use UPS for their deliveries because they don't want to deal with the US Postal Service and the slow transit times recently experienced through them.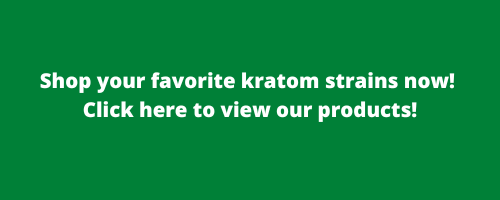 Conclusion
At the end of the day, Choice Botanicals has reliable, safe, and constant kratom products. They are a vendor with a following and many people have made them their go-to kratom source online. However, it's important to note that they are more expensive than a lot of other kratom sellers, even other sellers like Oasis Kratom who are also accredited by the AKA. So, you may like their products but it's a good idea to branch out to try other high-quality vendors to see if you can find something you like at a more reasonable price. Plus, their selection is limited, so anyone who wants to add to their kratom collection with more hard-to-find strains will eventually have to find another reliable vendor.
Discover what Oasis Kratom has for sale in its online store! 


---