The kratom world is filled with a plethora of strains and vein colors for you to try. Just because a strain bears the same name does not mean that it will provide the same support across the 4 vein colors. Our customers are always asking what the difference is between Red Maeng Da vs White Maeng Da. So, we thought we would do a comparison for you to get a better understanding of each.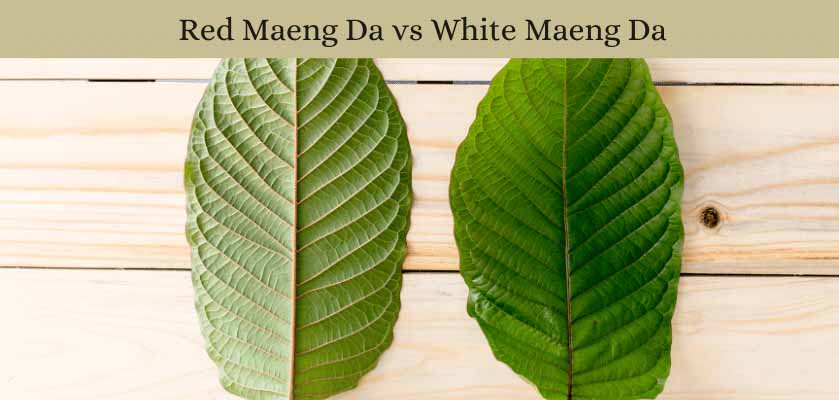 What Is Red Maeng Da?
Maeng Da originates from Thailand and is harvested in the forest of Indonesia's JongKong District. It is one of the most popular strains on the market. Red Maeng Da is hailed as the most potent strain because of its alkaloid content. 
Maeng Da is the product of two strains being grafted together. This is perhaps why Red Maeng Da is known to be so potent. Most vendors will offer Red Maeng Da in both capsules and powders.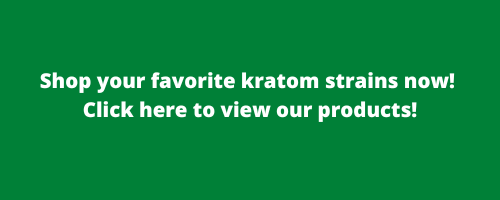 What Is White Maeng Da?
White Maeng Da will also be a product of a grafting process, but the leaves will be plucked early on in their life cycle. This will provide more subtitle support, which a lot of kratom users are seeking when they first begin with kratom. 
Kratom Vein Color
The Mitragyna speciosa tree is native to Southeast Asia. There are 4 main vein colors when it comes to kratom. These colors represent the various stages of the leaf's life cycle. Red is the most mature leaves, white is the youngest, and green falls between red and white. Yellow, the fourth vein color, is the product of a specialized drying process. 
All the vein colors vary in potency levels and the support that they offer. Red tends to be the most potent while white offers more subtitle support. Maeng Da is offered in all 4 vein colors but be aware that all vein colors will vary in the support that it offers. 
Break down of kratom vein colors:
Naming Kratom
Kratom is most often characterized by its vein color and the area in which it originates. However, this is not always the case. For example, Maeng Da is not a place. This type of kratom was given this name because of its potency levels. The word Maeng Da translates to "pimp grade" in Thai. Just know that there are exceptions to the rule, but overall kratom strains will bear their vein color and where they originated from. This helps users tell the difference between the various strains. 
Appearance 
You can tell the difference between the various leaves because of the vein that runs through them. Red-veined kratom will come from the most mature leaves and have a red central vein. White veined kratom will be harvested early on and have a pale central vein that runs through the leaves. Some kratom strains have larger leaves that are distinctive. Maeng Da tends to be small, but skilled farmers can spot the leaves and name what strain it is. 
Alkaloids
Both Red and White Maeng Da have a robust alkaloid content. They contain mitragynine and 7-hydroxymitragynine, along with several other alkaloids. The difference between the two is that White Maeng Da will be harvested early on in its life cycle. So, it will not be as potent as red. 
Pricing
Some online vendors will charge more for popular strains like Red Maeng Da vs White Maeng Da. However, here on Oasis Kratom, we keep pricing consistent among all of our strains. This allows you to choose a strain based on your needs and support rather than price. 
Here is our pricing scale:
60g – $15

125g – $25

250g – $35

500g – $50

1kg – $79
White Maeng Da Kratom high concentration of alkaloids and is developed through grafting. Lab Tested - Money Back Guarantee!

$15.00 – $325.00

Select options

Red Maeng Da Kratom Powder is known for its potency and freshness. Oasis Kratom 100% Pure Red Maeng Da Kratom offers you just that at affordable prices.

$15.00 – $325.00

Select options
Popularity
As far as popularity goes, Red Maeng Da tends to be the choice strain for those who are looking for high levels of alkaloids. White is more popular among beginners who are looking for subtitle support. However, it all comes down to personal preference. Just because a strain is liked by your friend does not mean that it will be the right strain for you.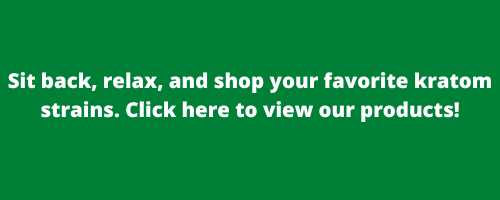 Oasis Kratom
Here at Oasis Kratom, we offer a large variety of strains including Red Maeng Da and White Maeng Da. We offer both powders and capsules. All of our products are tested for salmonella, E. coli, staph, yeast, mold, and to confirm its 100% all-natural Mitragyna Speciosa.
We are a part of the American Kratom Association and adhere to all GMP protocols. If you are looking for high-quality kratom, we can help you out. Please let us know if you have any questions when shopping our website. We hope that this blog has helped you understand the similarities and differences of Red Maeng Da vs White Maeng Da. 


---