Miracle Kratom is aptly named because their success is sort of a miracle story in the kratom community. Without much of an online presence, Miracle Kratom has grown by leaps and bounds since it first entered the kratom scene in 2016.
This small but mighty vendor has a lot going for it. Here's what you need to know about Miracle Kratom to decide if you should give this small vendor a chance.
Miracle Kratom: Who Are They?
Miracle Kratom was started as a small brick-and-mortar store in Columbus, Ohio back in 2016. The owner started the business as a way to bring quality kratom to the people of their community in a variety of forms. They were so successful, they quickly opened more storefronts and eventually expanded to opening their own online store which carries a variety of red, white, green, and yellow-veined kratom powders.
Is Miracle Kratom AKA-Accredited?
Many online vendors are accredited by the American Kratom Association, which means they put their products through rigorous third-party lab testing to ensure quality, purity, and safety. Miracle Kratom, for all its positives, is not accredited by the AKA.
While they report to lab test their kratom, they do not disclose any certificates of analysis for the kratom they offer, and their website makes no mention of the quality controls they employ.
Many other online vendors, such as Oasis Kratom, are AKA-accredited and make their lab testing accessible to customers to help give them confidence in their purchases.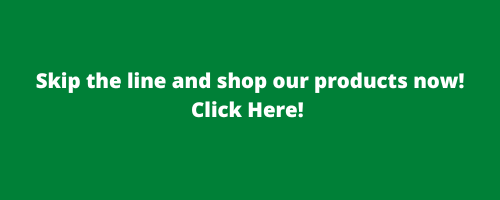 What Products Does Miracle Kratom Offer?
Miracle kratom offers a large variety of natural kratom powders but does not offer capsules or extracts. They offer a variety of white, red, yellow, and green-veined strains, including:
Green Bali

Green Sumatra

Green Vietnam

Green Elephant

Green Horn

Red Bali

Red Hulu

Red Riau

White Horn

White 

Maeng Da

White JongKong

Yellow Borneo

Yellow Vietnam

Yellow Maeng Da
This is not an exhaustive list, since they also offer some kratom strains that are not available everywhere such as Super Maeng Da, Super Green Malay, Black Jack, and Bentuangie kratom powder.
What Are the Prices?
The pricing offered through Miracle Kratom is quite competitive in the kratom market, but a little on the high end depending on how much you purchase. You can get an ounce of their kratom powder for only $8 and up to one kilogram for $160, which is more for one kilo than you'll find through other reputable vendors but is a good price for one ounce. They have several different quantities to choose from to suit almost any budget or need.
What Are Customers Saying?
Most vendors with an online presence will have many online reviews to base an opinion on. But Miracle Kratom is not typical in this way. There isn't a whole lot of information available online about the customer experience. Perhaps it's because this brand lacks an online reputation in many go-to kratom forums like Reddit.
Miracle Kratom, however, does have a lot of Google reviews due to their brick-and-mortar locations and they are overwhelmingly positive. Customers praise the quality of the kratom they purchase and say they're very satisfied with the price and products. A smaller vendor, they do well for themselves on a smaller, more grassroots level.
Additionally, their customer service is a breeze and is definitely a positive for this brand. You can contact them by filling out an online form, emailing them, or calling them. They respond quickly to inquiries and you can expect to hear back from them either on the same day your contact them or the day after. They do a good job in customer service.
Miracle Kratom Coupon Codes
If you give Miracle Kratom's Facebook page a like, then you can get a discount code. Following them on social media also can end up in discount codes being sent from time to time or making you aware of sales and promotions they may be running. They also have an email newsletter you can sign up for that can get you additional discount codes to use toward your purchases.
Many of their promotional codes can save you between 15 and 20%, but they also run seasonal deals and clearance sales, so be on the lookout.
Miracle Kratom Refund Policy
When it comes to a refund policy, Miracle Kratom doesn't offer a policy as good as other vendors like Oasis Kratom. At Oasis Kratom, you have 30 days from the receipt of your product to get a refund. However, Miracle Kratom only offers its customers seven days to return a product and they have a strict no refund policy. So, you may be able to return a product for store credit or exchange it, but you won't be able to get your money back. All sales are final.
Shipping
Miracle Kratom only offers one shipping choice, which is priority mail shipping through the United States Postal Service with tracking. They will charge you $8.50 for each order they ship.
This is a big contrast to what other online vendors offer with shipping. For example, Oasis Kratom offers same-day shipping through UPS if your order is placed before Monday through Friday before 12 p.m. PST but Oasis also offers a large selection of ways to get your package, including second-day air, priority express, and UPS ground.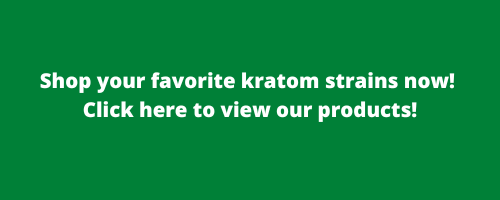 Is Miracle Kratom Legit?
It's safe to say that Miracle Kratom is a legit, established kratom vendor, but you can see how they are a young, small company, especially with their nonexistent refund policy, lack of available lab testing data, and shipping options. The bottom line is that there are many other kratom vendors you can order from with products that are backed by lab testing, who are AKA-accredited and will offer money-back guarantees on your purchases, so there's nothing about Miracle Kratom that separates it from the competition.
Oasis Kratom has a large variety of kratom to choose from, check out our online shop today!


---