You hear a lot about vendors who sell directly to the public, but wholesale vendors are a whole other ball of wax – or gram of kratom powder, that is. It's difficult to find information about these types of wholesale vendors, but it shouldn't be since you may encounter their products when buying at your favorite local smoke shop or even online. What people need to know about brands like Kratom Kaps is if they're just your average lackluster headshop brand or if they have the right stuff, that way when you encounter it in the wild, you'll know what's up.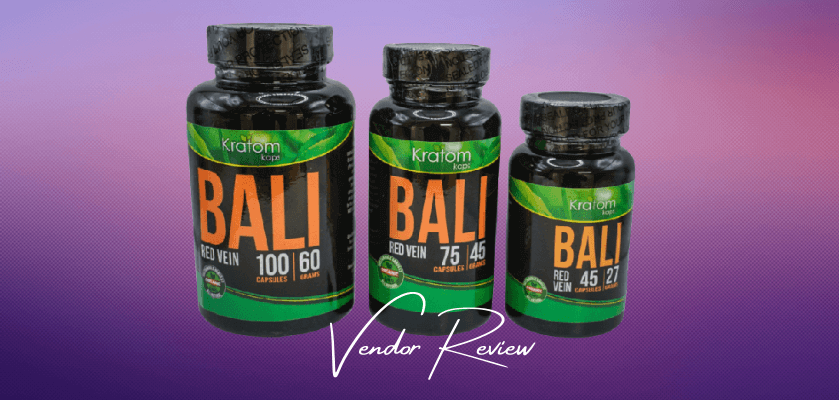 Here's what you need to know about Kratom Kaps and if they're a brand you should scoop up or give a pass to the next time you see it for sale.
Kratom Kaps: Who Are They?
Kratom Kaps toots its own horn, calling itself the highest quality kratom available on the market. They also claim to work with kratom farmers who meet their strict standards for sustainable, non-GMO products. Those are words that are easy to say, but it's hard to tell if there's any type of follow-through on those promises.
At its core, Kratom Kaps is a United States-based wholesale kratom vendor that sells its products only through retailers and resellers. Its customers consist mostly of vape shops and smoke shops, and they're recognized as a brand you find in those types of establishments. The kratom found in these places is also seen as overpriced and low in quality. That begs the question: Is Kratom Kaps worth buying or does it live up to that reputation?
Are They AKA Accredited?
One of the ways you can tell right off the bat if a company is going to offer consistent, quality kratom is if they're accredited by the American Kratom Association. This is an organization whose entire goal is to create quality and safety standards in the kratom industry.
Kratom Kaps is accredited by the AKA, which is definitely a good thing. That means this company has had to jump through several hurdles to become accredited, all having to do with the quality of the kratom they offer as well as lab testing. Kratom Kaps doesn't have a ton of information about lab testing by independent third-party labs on its website, but it has to complete this step to become AKA accredited.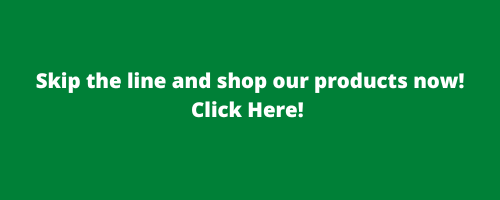 What Products Do They Sell?
If you're a wholesaler looking to buy in bulk, then Kratom Kaps has a few kratom powders to choose from. They focus on only a few strains and seem to concentrate on providing this small selection in many different quantities for buyers. You can buy powder or capsules in these strains:
There's no information about what vein color these strains are, so it can be frustrating if there's a certain vein color you're looking for. They may view it as a way to simplify their brand, but it is a little confusing for those more experienced buyers who may be looking for something specific.
What Does It Cost?
Pricing usually depends on quality and strain. With wholesale kratom, the wholesale price has to be a little lower so that they can make some money with a markup by selling it in their store. Of course, some kratom can still be expensive wholesale, which means it'll simply be more expensive in a shop.
Kratom Kaps is a little different because they have a suggested retail price for their products. When a wholesaler buys their product, they'll get this price rundown:
Bali
For Bali powder, they suggest their 35-gram bags start at $7.99 while their 100-gram bag is sold for $17.99. For the capsules of Bali, they suggest a quantity of 45 capsules be sold for $12.49 while 100 capsules go for $19.99.
Malay
The Malay powder and capsules are suggested for Bali.
Indo
Their Indo powder has a suggested retail of $17.99 for 50 grams while their capsules are suggested to retail at $5.99 for 20 and $17.99 for 40.
Maeng Da
For powder, they suggest stores start their Maeng Da pricing at $7.49 for 35 grams and $16.99 for 100 grams. If they're selling capsules, they should start at $11.99 for 45 capsules and $17.99 for 100 capsules.
Keep in mind that this is just the suggested price. You may see it for more or less than this, but it helps to give you some idea of what you may pay for this brand.
What Do Customers Think?
It seems as if the reviews found in various places online by customers for this kratom brand are very positive, but it also seems as if those who are reviewing haven't found an established online vendor that they can compare with, either. But on Reddit, customers don't seem to be all that impressed and they maintain this vendor lives up to the headshop brand reputation of poor quality.
As for customer service, that's not an issue anyone outside of the retailers has experience with since the average person can't buy directly from Kratom Kaps. It's notoriously difficult to find out any contact information for their customer service online if you did need to contact them for any reason.
Kratom Kaps Coupon Code
Because they are an online wholesale vendor, the average person cannot find coupon codes to use on products from Kratom Kaps. What you can do is check with your favorite local kratom shop to see how to sign up for coupons or to be made aware when they are having promotions.
Refund Policy
There is no public information about the refund policy Kratom Kaps has with its retailers. What you should do before buying kratom either online or in-person is to check the refund policy of the establishment or company before buying. For example, Oasis Kratom has a 30-day money-back guarantee on their kratom, which is considered fairly standard for the industry.
Shipping
There is also no shipping information available about Kratom Kaps. They work with their vendors to arrange shipping that works for them.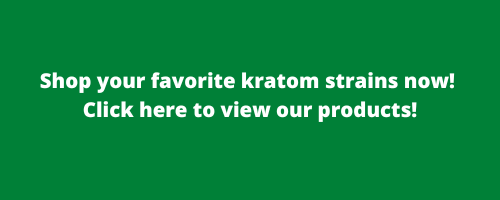 Should You Buy Kratom Kaps?
If you're buying kratom at your local shop and find Kratom Kaps, should you give it a go? Kratom Kaps on the surface seems to have a lot going for it since it's AKA accredited. But the online reviews seem a little all over the place. The problem with kratom from a shop is you have no control over how long the product has been sitting in the shop or how it's been stored, both of which can diminish quality. So, buying Kratom Kaps could be a great experience, or it could be a mediocre one, it's up to you to take the chance.
If you want to buy kratom directly from an AKA-accredited vendor, check out what Oasis Kratom has available in their online shop.


---