Herbal Salvation is a botanical company that has several kratom and hemp-based products. They take a different approach to branding than many kratom vendors. Most vendors do not get very personal on their about pages. There are usually a couple of lines about providing a great product with excellent customer service. Most do not include the name of the founder, and some don't even include how long the company has been in business.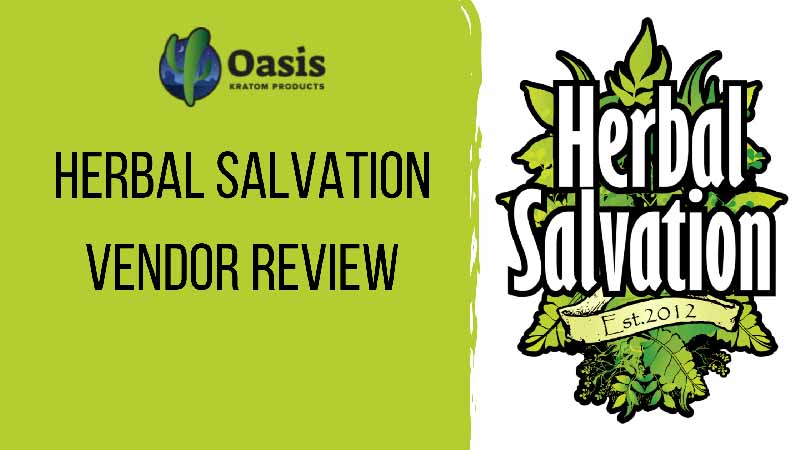 Herbal Salvation is the complete and total opposite. The cover photo on their website homepage is of the Herbal Salvation team. It gives a feeling that this operation is run by people who care about each other. Their about page has a photo of the two founders, which is virtually unheard of in the kratom industry.
Jason and Heather founded this company in 2010 because of their passion for botanicals. They believe botanicals are a positive force for humanity. This company was selling kratom wholesale before they had a consumer-facing brand of their own. The Herbal Salvation brand was officially launched in 2012.
In 2016 this company branched out into hemp, and in 2019 they bought 80 acres in Oregon to officially begin their journey as licensed hemp farmers.
This company's website is easy to use and looks professional, which caps off the great first impression that Herbal Salvation makes.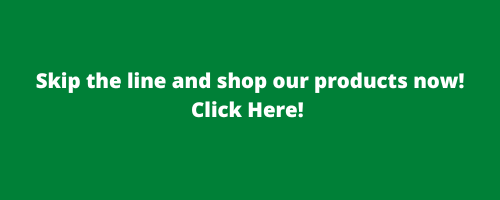 Accreditation by the American Kratom Association
Herbal Salvation is surprisingly not accredited by the American Kratom Association. For those who don't know why this is surprising, the AKA is the premiere non-profit organization on the front lines advocating for the future of the kratom industry. It would seem that a brand so dedicated to providing the best kratom would also be involved with the AKA.
In addition to the fight for legalization and regulation at the federal, state, and municipal level, the AKA runs a good manufacturing process standards program. Only two dozen vendors out of the hundreds of kratom vendors around the world have passed the AKA's strict admissions audit. One reason a majority of companies never even try to join is that they don't have the resources to commit to having every single batch lab-tested by an independent third party.
Herbal Salvation claims that they test all of their products for purity and potency. If this is true, it is strange they have never bothered to even try to get approved by the AKA.
Product Range
Herbal Salvation sells kratom in powder, capsule, and liquid extract forms. They also sell hemp in flower and liquid extract forms. They have recently invested in their own 80-acre hemp farm in Oregon, so it is clear hemp is a large part of their business. The number of products is roughly split, with kratom having 22 total products and hemp having 20 total products.
The kratom strains and varieties available in powder form are Green Malay, Indo Bali, Maeng Da, Nodzilla Gold Reserve, Nodzilla Green Malay, Nodzilla Maeng Da, Red Thai, and Vietnam Gold.
The strains and varieties available in capsule form are Vietnam Gold, Red Thai, Nodzilla Maeng Da, Nodzilla Green Malay, Nodzilla Gold Reserve, Green Malay, Indo Bali, and Maeng Da.
They have an extract tincture as well as capsules of powdered extract.
On the CBD front, this company sells several strains of CBD hemp flower, as well as tinctures of a few strains. It seems like their hemp flower is currently all sold out.
Buy premium green maeng da kratom products starting at just $15 in the usa. oasis green maeng da products have 100% all natural mitragyna speciosa.

$

15.00 –

$

325.00 Select options

Maeng Da is a Thai nickname translating into "pimp grade". It comes fresh from the plantations of Indonesia.Lab Tested - Money Back Guarantee!

$

15.00 –

$

325.00 Select options
Pricing
Herbal Salvation has a bit of a unique setup for their products when it comes to quantities. All of the strains that they offer in 250 g, 500 g, and 1 kg increments are listed as a separate product page labeled bulk kratom. Green Malay, Indo Bali, Maeng Da, Red Thai, and Vietnam Gold are the strains available in bulk increments.
All of the bulk strains start at $50 for 250 grams and goes to $150 for a kilogram. This company also sells kratom wholesale to retailers, but they do not list any pricing.
The "personal" kratom powder product listings are sold in 30 g, 60 g, and 100 g increments. Prices range from $10 for 30 grams to $25 for 100 grams. The Nodzilla brand of powder starts at $19.99 for 30 grams and goes to $39.99 for 100 grams.
Capsules are sold in 40 ct, 80 ct, and 160 ct. They start at $10 for a bottle of 40 capsules to $25 for a bottle of 160 capsules. The tincture extract is $15 for a bottle and the powdered extract capsules are $15 for a pack of two.
User Opinions and Customer Service
Herbal Salvation doesn't have many reviews on their website, which is strange for a kratom vendor that has been in business for the better part of a decade. They do have 5 reviews on Trustpilot and all of them are good, which is more than what many vendors can say. They also have 15 reviews on Facebook that are all good. It seems like they have decent products and great customer service.
The conversation about this brand within the Reddit community is generally positive.
Herbal Salvation Coupon Codes
Herbal Salvation has a 15 percent off coupon on several coupon sites. They also have a section on their about page that lists 5 ways to earn discounts from them. It involves things like talking about the brand on other websites, leaving reviews, and liking them on social media.
Refund Policy
Herbal Salvation accepts returns for unopened products within 30 days and will issue a full refund. They will give each customer one time of returning an unopened product so long as at least 80 percent of the order is still there. The reason is they cannot resell anything that has been opened.
It seems like they try to work with the customer.
Shipping
All orders placed before 2:30 PM Mountain Standard Time ship on the same day. Orders ship Monday through Friday, excluding holidays. Orders placed on the weekend will ship on Monday. There is no mention of which shipping provider they use, nor how much shipping will cost.
They do not ship to anywhere that kratom is illegal.
Conclusion
Herbal Salvation seems to inject more personality into their brand than most kratom vendors. While this company originally got into business with kratom, since 2016 it looks like hemp has become a bigger and bigger part of their business.
This brand claims they lab-test their batches and have them packaged in a GMP facility, but they do not offer any proof. This can be seen as a red flag. Other than that, though, this brand seems to have a pretty good reputation. But at $150 per kilo, this brand is still twice as expensive as Oasis Kratom. Check out our shop for $79 kilos.


---