Anyone in the market to buy kratom wants to know what their best options are – and let's face it, there are a lot of options. EZ Kratom is a kratom vendor that is a little different. They're a wholesaler, but instead of wholesaling to headshops, they are providing wholesale prices direct to the consumer. Sounds great, right? Well, there are a few things you need to consider about the products and customer service you get from EZ Kratom. Read on to find out all you need to know about this kratom vendor and whether they're one you should consider or not.
EZ Kratom: Who Are They?
EZ Kratom is a kratom company that operates out of Florida. They are what is known as a direct-to-public wholesale company, which means they offer the general public pricing that is most often reserved for those only buying in bulk, such as your local kratom shops.
They've been in the kratom game since 2016. There's not a ton of information available to find out more about the company's beginnings or its owners, but that's not necessarily a deal-breaker. They do have some information on their "About Us" page on their website that delves into their mission to provide quality wholesale kratom powder. It even lists how to directly get in touch with the company through email and social media.
Are They AKA Accredited?
The American Kratom Association has the goal of maintaining quality and safety in the kratom industry in the United States. Vendors can become accredited under the GMP Standards Program, which means that they voluntarily follow the strict guidelines for processing, lab testing, and packaging kratom that the AKA has created.
EZ Kratom is not AKA accredited. They also don't have any information about lab testing on their website, so it's really impossible to know without contacting them directly if they lab tests their kratom for purity, quality, and safety, and what the results of that lab testing are.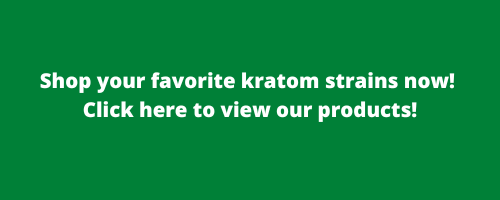 What Products Do They Sell?
EZ Kratom sells a wide variety of kratom powder, extracts, and capsules. Currently, you can find these strains for sale on their website:
Green Maeng Da

Red Bali

Green Malay

Green Raiu

Red Borneo

Green Borneo

Red Maeng Da

White Horn

White Maeng Da

Yellow Maeng Da

Gold Full Spectrum Extract
They also have Ultra Enhanced kratom powder for sale.
How Much Does It Cost?
EZ Kratom sells in bulk, so you're talking about buying large quantities of kratom from them when you do buy.
For their kratom powders, you can purchase in these quantities at these prices:
250 grams – $45.00

500 grams – $70.00

1 kilogram – $120.00

2 kilograms – $220.00

3 kilograms – $315.00

5 kilograms – $512.50

10 kilograms – $1,000.00
Their capsules are available in two sizes and several quantities. You can purchase capsules that are size 00 with about 600 milligrams per capsule or size 000 which is about 1000 milligrams per capsule. You can buy as little as 100 capsules, which will cost you $25.00 for size 00 or $50.00 for size 000, all the way up to 5000 capsules, which will cost you $687.50 for size 00 and $1375.00 for size 000.
What Are Customers Saying?
If you want to know what customers think of EZ Kratom, then you don't have to go any further than Reddit to find out what people are saying. Customer reviews of EZ Kratom are lukewarm. People love the price, but the packaging and the product only get so-so. Their service is consistent, as are their shipping times, but they simply don't seem to sell kratom that can compete with some of the other vendors out there.
EZ Kratom Coupon Codes
If you plan to buy regularly from EZ Kratom, then you can become a part of their rewards program to earn points you can redeem on a future order. You can also find coupon codes for EZ Kratom online quite frequently, but these codes are often targeted for a specific product, such as their kratom powder. Codes change frequently, so be on the lookout for them!
Refund Policy
EZ Kratom's return policy is fair. They allow customers to return orders within 30 days. Any returned package that has been opened will receive a refund for the amount of product left in the package. This is a great way to try something new through the company without making a full commitment to your purchase.
Shipping
EZ Kratom uses the U.S. Postal Service for all of its shipping needs. When you place an order, you can expect it to take between three and five days to get your order.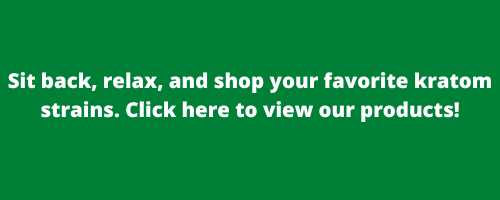 Conclusion
EZ Kratom may have low prices, but they appear to have low-quality kratom as well. It's not the worst you can buy online, but it's also not the best. When you pair that with the fact that they aren't accredited by the AKA and they don't appear to lab-test their kratom, then you may find that their low prices don't make up for what you may be missing when you buy their kratom.
If you want to discover high-quality kratom at competitive prices that are backed by lab testing and AKA accreditation, then check out what Oasis Kratom has to offer in our online store. 


---