Finding a kratom vendor you can trust is not the easiest thing in the world, especially because there are so many options. In an ocean of kratom vendors, who can you trust? There are some very important things to look for to know if a kratom vendor is one you should put your trust in and give your business to. Here is all you need to know about ETHA Natural Botanicals to see how they stack up as a drop in the very large kratom ocean.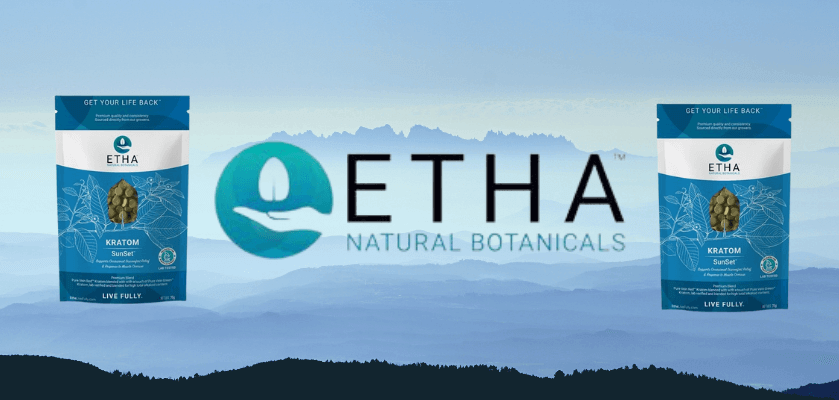 ETHA Natural Botanicals: Who Are They?
Two men named Alexander Karp and Victor Chung founded ETHA Natural Botanicals in California after first being introduced to the world of kratom through, of all things, a podcast. This podcast interviewed a filmmaker who had done a documentary about kratom and espoused all of the positive things about the Southeast Asian herb.
After doing some more research on their own, the two friends launched ETHA with one goal: To not only provide customers with quality kratom but also to help educate people about kratom, which is why you find so much educational material on their website, including a quiz to help you choose the right kratom. They operate in the online space exclusively but do sell things wholesale, so you may see them in your local smoke shop from time to time!
Are They AKA Accredited?
Accreditation by the American Kratom Association is an important thing to look for in a kratom vendor. Why? Because in a largely unregulated industry, the AKA is taking steps to ensure that the kratom products people order are not only pure and high in quality, but also safe. Their GMP Standards Program exists to establish a high benchmark for processing and laboratory testing. Those vendors who voluntarily participate in the GMP program through the AKA have to complete annual audits to make sure they comply with the standards of the program, so it can help to give customers peace of mind when it comes to products.
ETHA Natural Botanicals is not a vendor that participates in the GMP Standards Program, which is disappointing. However, they make it clear on their website that they are committed to testing every batch of their kratom for purity and safety.
You can easily find the results of the in-house and independent third-party lab testing they complete on their batches of kratom directly on their website. So, that should work to help you know that the kratom you ordering is high-quality.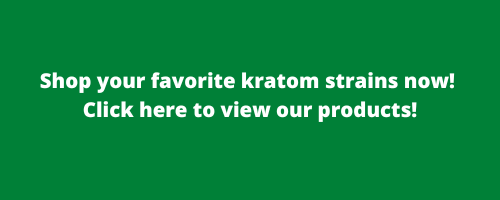 What Do They Sell?
ETHA Natural Botanicals sells a wide range of products. You can find kratom tablets, kratom extracts, kratom powders, and kratom tea bags on their website. The kratom powders and tablets they have available include a lot of proprietary blends. You can find these on their website:
SlimFit
DayBreak
Full Spectrum
Maeng Da
SunRise
MidDay Gold
SunSet
NightFall
MidNight Dream
WorkOut
Recovery
White Pure Vein
Green Pure Vein
Red Pure Vein
For teabags, they have red and green-veined kratom tea bags on hand. And if you're in the market for extracts, they have both kratom extract tablets and liquid concentrate for sale.
How Much Will It Cost You?
ETHA does something a little different with pricing. They offer a price for buying it once but offer a discount of up to 30% if you subscribe to receive deliveries of your favorite products.
Their kratom powder and tablets are sold in different quantities. You can buy:
100 tablets or 30 grams for $13.49
250 tablets or 75 grams for $39.99
1,667 tablets or 500 grams for $109.99
3,334 tablets or 1 kilogram for $149.99
If you subscribe and choose once-per-month delivery, then you can save 25% off those prices, but a subscription for delivery every two weeks will save you 30%. You can get 16 red or green kratom tea bags for $29.98, with the same subscription savings. For extracts, the full spectrum tablets will cost you $8.99 and the liquid concentrate will cost $18.99. Both also offer subscription savings.
What Are Customers Saying?
If you scour the internet for customer reviews of ETHA Natural Botanicals, you'll find a mix of both positive and negative reviews. The positive reviews paint it as a legit company with a good, "clean" product. The bad reviews state that shipping can take quite some time and that potency may be an issue for some people with the products.
When it comes to customer satisfaction, however, ETHA seems to shine. People like how easy their website is to navigate and find what they're looking for and that the company is very responsive to inquiries about their products or issues you may have with your order.
ETHA Natural Botanicals Coupon Codes
Aside from the subscription savings they offer, they also have a customer rewards program that allows you to earn points on each order that can then be used toward a future purchase. They often have discounts on their items such as buy one get one free sale and they offer a military discount for armed forces members that can save an additional 24%.
Refund Policy
ETHA does offer a standard 30-day money-back guarantee on its products. You can open the products to see if they're right for you and if it doesn't work out, then return the products for an exchange or a refund. Just be aware that giving either is totally up to the company's discretion. They will not accept returns or exchanges where more than half of the kratom is used and it must be returned in its original packaging. It also only applies to purchases made for the first time. After that, you will need proof of manufacturer defect to get a replacement or a refund.
Shipping
Any order will receive free first-class shipping through the US Postal Service, but orders over $99.00 are upgraded to USPS Priority Mail. You can also opt for faster shipping at a cost to you such as UPS Next Day Air or USPS Priority Mail Express.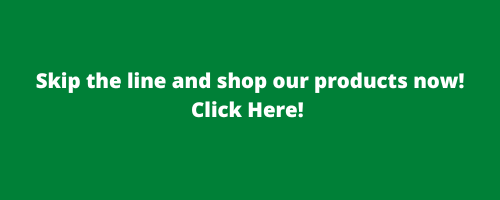 Conclusion
ETHA Natural Botanicals seems like a trustworthy company. It's a bit of a mystery why it's not accredited by the AKA, but their lab testing does seem up to snuff. Their kratom blends may throw off some people who are searching for a particular strain as well, so that's a disadvantage to those who are maybe looking for strains they are more familiar with. Overall, however, they seem to sell a quality product – but you will pay a premium for it. If you're looking for a particular strain of kratom and you don't want to pay more, then check out the AKA-accredited vendor Oasis Kratom's online shop.


---