People shop for kratom in a variety of places, from online to your favorite local smoke shop. Finding a kratom brand you love can be difficult because, as you've probably learned by now, not all kratom vendors are equal.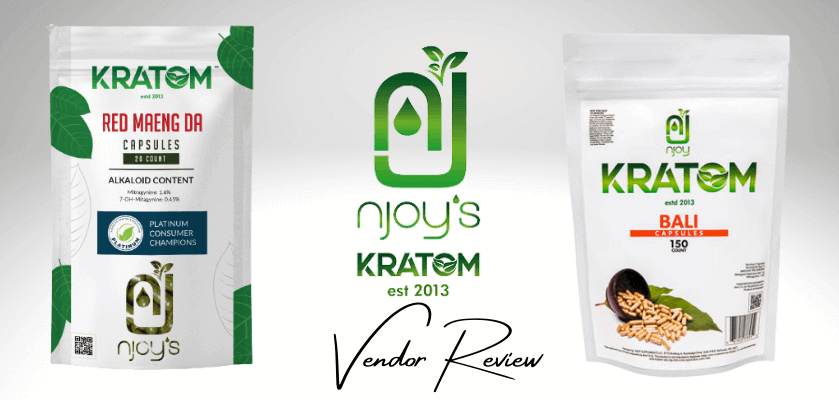 Njoy Kratom is a U.S.-based kratom vendor that provides some good quality kratom products. It can be difficult for some kratom vendors to separate themselves from the pack, but Njoy does a solid job. Read on to learn all the positives and a few negatives of this kratom brand.
Njoy Kratom – What Is It?
Njoy kratom is a Connecticut-based kratom vendor that is very popular along the east coast. You can find their products in smoke shops stretching from New York to New Hampshire, which is why some may recognize it.
They also offer their products online and while it's not a huge selection, it does have a few gems. Additionally, it seems to be a company deeply involved in kratom advocacy. They donate 5% of each order to the American Kratom Association as well as the Botanical Education Alliance. And while they are primarily a kratom wholesaler, it appears to have legit business practices rooted in philanthropy and providing good customer service to those who buy from them.
Are They Accredited by the AKA?
For a company so involved with the American Kratom Association, you may assume they are an accredited AKA vendor – but they are not a member of the AKA's GMP program. The company does claim to follow standard manufacturing procedures and it has third-party lab testing of its products available on its website. However, the lack of accreditation by the AKA leaves some questions about how the kratom is processed and ultimately if it's safe. Plus, the lab results you can find on their website are limited, which leaves the question if they test each batch or not?
It seems that this company is taking some steps to ensure the quality, purity, and safety of its products, but there are still some questions to be answered regarding these factors.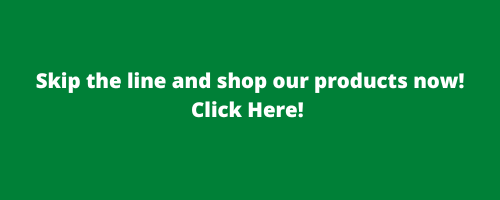 What Products Do They Sell?
Currently, Njoy sells only kratom powder and kratom capsules in a few strains. In powder and capsule form you can purchase these strains.
Vietnam

Red Malay

Green Malay

Bali

Maeng Da

Red Maeng Da

White Maeng Da
At this time, this is all that is offered by Njoy Kratom.
What Does It Cost?
At Njoy, you can purchase kratom powder in several quantities, including 30, 85, 100, 200, 250, 500, and 1000 grams bags. 1000 grams also comes in jars for your convenience. These range in price from $11.99 to $139.99.
If you're interested in their capsules, then those are available in quantities of 20, 42, 75, 150, and 300 counts. You will pay between $8.99 and $39.99 for their capsules.
Overall, the prices at Njoy Kratom are average in the kratom community but their capsules are a little bit more expensive.
What Are Customers Saying?
One of the best places to go for customer feedback is Reddit, especially in the kratom community. Many of the Njoy reviews you can find there point to the brand not living up to other vendors who participate in third-party lab testing. Customers feel as if the alkaloid profiles aren't what was promised and that the products simply don't seem that high in quality. As one customer bluntly put it, it seems on par with gas station kratom.
The one bright spot in these reviews regards customer service, which people have had good experiences with. They seem very responsive if you have questions or problems with your order.
Njoy Kratom Coupon Code
Njoy Kratom offers a lot of promotions and discounts to help you save a few dollars. They often run promotions through their site where a minimum purchase will allow you to take a certain percentage off the total. Google coupon codes for this vendor as well, some are sure to pop up most of the time. You can also sign up for their email newsletter to receive special offers and coupon codes to use.
Refunds
Njoy's return policy is a bit of a mystery. When you click on "returns" on their website, it simply reroutes you to a page where with no information about returns. Based on reviews you can find online, they don't really have a return policy to speak of, which means that any products you purchase through this vendor are yours to keep – you have no choice.
Other vendors, like Oasis Kratom, have refund policies that are clearly spelled out on the website. So, you don't have to take a gamble on a vendor like Njoy when there are other options to order from companies with a solid return policy.
Shipping
Njoy uses the U.S. Postal Service for all its shipping needs. Each order is automatically shipped through Flat Rate Shipping. They do offer bulk shipping, but you have to contact the company to find out the options for wholesale bulk shipping.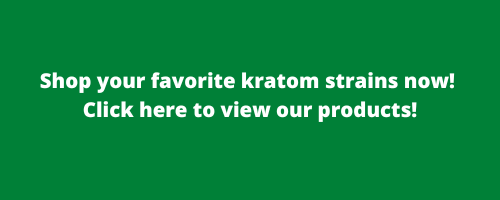 Final Thoughts
At first glance, Njoy seems like they've got it all together with their third-party lab testing and support for organizations that advance kratom in the United States But look a little closer and you may not like what you find. The quality of their kratom seems to be questionable and the fact that they aren't backed by the AKA is another thing that should make you think twice. Throw in their lack of a return policy and it seems clear that you can do better and that this brand isn't offering anything special.
Oasis Kratom is AKA accredited and carries a large selection of kratom products. Check out the online shop today. 


---