When buying kratom online, you don't want to simply check that a vendor has quality kratom – you want to check to ensure that the vendor is even legit in the first place! Unfortunately, sometimes people get ripped off by sites that are selling kratom third-party and you don't get what you were promised.
Luckily, Kratom Krates is 100% legit. However, this isn't the only thing you must scrutinize. To understand if Kratom Krates is right for you, you have to know what they're all about, what they sell, and what you'll pay. Read on to find out all this and more!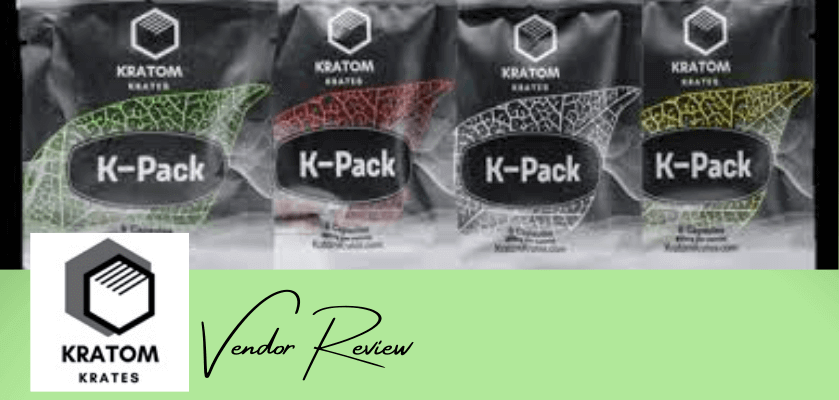 Who Is Kratom Krates?
Kratom Krates is an online vendor that specializes in kratom. Based out of Florida, they specialize in wholesale powder as well as their own unique kratom blends. They don't have a brick-and-mortar store but exist completely online, where you can easily order from their wide variety of kratom products.
Are They AKA Approved?
The American Kratom Association works hard to bring standards to the kratom industry. When you work with a kratom vendor who is AKA-accredited, then you know that the kratom they offer has been painstakingly processed and packaged under the strict guidelines of the AKA. Oasis Kratom is AKA accredited and so is Kratom Krates.
Additionally, Kratom Krates lab tests all of their kratom products to ensure quality, purity, and safety. You can easily access these lab results related to the kratom you want to buy and they're very open and transparent about the lab testing. This is a great thing to see and should help you feel confident in purchasing products from Kratom Krates.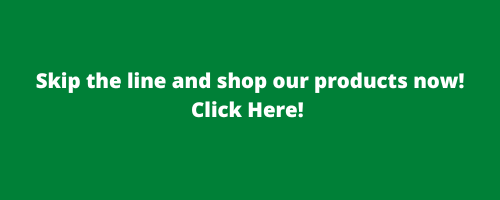 What Products Do They Sell?
Kratom Krates has a pretty extensive product line including kratom powder, capsules, and extracts.
If you want powder, then you can find it in these strains:
Green Maeng Da

Red Maeng Da

Green Malay

Red Borneo

Red Kali

White Maeng Da

White Bali

Green Raiu

Yellow Maeng Da
As far as capsules are concerned, you can find capsules for sale in these strains:
Green Borneo

White Maeng Da

Green Raiu

Green Malay

Green Maeng Da

Red Bali

Red Maeng Da

Red Borneo

White Bali
Their Ultra Enhanced Powder comes in these strains:
Green Maeng Da

Red Maeng Da

White Maeng Da

Yellow Maeng Da

Green Raiu

Green Borneo

Green Malay

Red Borneo

Red Bali

White Bali
Finally, the extracts they offer are Black Diamond, Red Diamond, and Green Diamond.
What Are the Prices?
Kratom Krates' pricing is fairly standard. For their powder, you can get quantities ranging from 50 grams to 10 kilograms. You'll pay about $20 for 50 grams and up to $600 for 10 kilograms. For their Ultra Enhanced Powder, you can order it in quantities between 50 grams and 1 kilogram and expect to pay between $45 and $575.
Their capsules are slightly more expensive, costing about $30 for 60 capsules and going all the way up to $120 for 960 capsules. Extracts run between $60 for 28 grams and $100 for 50 grams.
What Are Customers Saying?
Online feedback for Kratom Kratoms is overwhelmingly positive. Many of the customers report feeling that the kratom they got was high in quality and authentic, delivered quickly. Some think that the range of strains offered in comparison to other vendors is limited and that is holding Kratom Krates back. It's reported they have great customer service and are very responsive to customer requests and questions.
Kratom Krates Coupon Codes
Kratom Krates offers a rewards program for returning customers. You can earn points on each purchase by signing up and creating an account with them. New customers get 100 points right off the bat and each dollar spent after that earns the user more points. You can then cash in your points to take some money off your order.
Refunds
If you are not satisfied with your purchase, then what can you do? Luckily, Kratom Krates offers a 100$ money-back guarantee on all their purchases. You have to initiate a refund within 30 days of your order to return it for a refund.
Shipping
Kratom Krates ships all orders through the U.S. Postal Service. You can choose First-Class Mail, Priority Mail, or Priority Express Mail at checkout. They do not ship on Saturday or Sunday.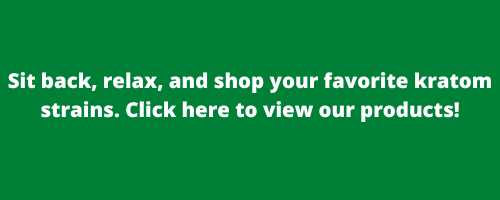 Kratom Krates: The Verdict
Is Kratom Krates legit? The answer is a resounding yes! You can certainly buy from this vendor with confidence. They are accredited by the AKA, they lab test their kratom (and are transparent about it!), and they have industry-standard shipping and return policies. You certainly should feel safe ordering kratom from this company.
However, the one area they don't seem to excel in is selection. Their kratom strains are limited. But if you're looking for a large variety of kratom strains at affordable prices by another AKA-approved vendor, then check out Oasis Kratom's online store!


---