Kratom is a Southeast Asian herb that is continuing to grow in popularity across the United States, so it should come as no surprise that there's not a shortage of vendors to offer this botanical. The real question is if these vendors are legit – particularly Botanical Bunny.
What is Botanical Bunny all about? Can you trust the kratom they sell? Read on to find all you need to know about this online apothecary.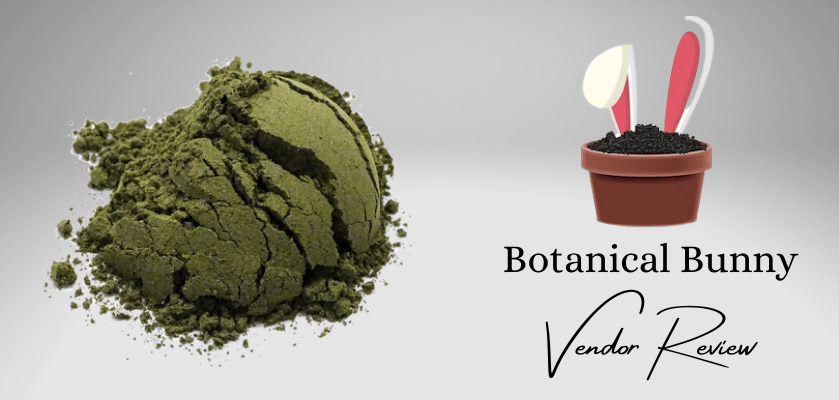 Botanical Bunny: Who Are They?
Botanical Bunny is a Texas-based company that bills itself as an ethnobotanical apothecary. It's been around since 2018, so enough time to really get a good idea of what this company is all about.
They sell kratom powder as well as essential oils, homemade soaps, and all-natural candy. Some of the products they offer are interesting, but it's clear their main focus isn't on kratom. They appear to only be an online seller so it's likely you won't find their products in your favorite local smoke shop or a storefront of their own where you can check out their products.
American Kratom Association Accreditation
The hallmark of a kratom vendor that takes kratom quality, purity, and safety seriously is a vendor that takes the time and makes the effort to become accredited by the American Kratom Association. The AKA has strict protocols for vendors to follow and if one has become accredited by them, then you know the protocols are being followed.
Botanical Bunny is not accredited by the American Kratom Association. They also don't appear to lab-test their kratom, as there's no mention of third-party lab testing by independent laboratories or any sort of lab results on their website. We can only be left to assume this means no testing is performed, which puts into question the quality of the products they offer.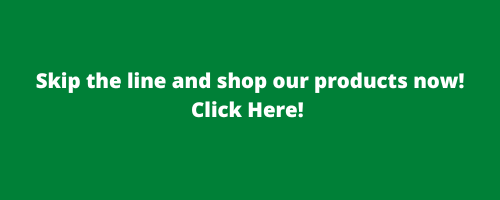 Botanical Bunny's Products
Botanical Bunny has a wide range of products. From soaps to essential oils to tea to kratom, there seems to be a little bit of something for everyone.
However, if it's kratom that you're interested in, then you can buy these kratom strains in powder form only on their website:
Premium Green Hulu

Wild Red

Green Horn

Green Malaysia

Red Indo

White Thai

Super Green
These are the only kratom products available.
How Much Does Their Kratom Cost?
They have their kratom powders available in quantities of 28 grams, 100 grams, 120 grams, 250 grams, 300 grams, 500 grams, and 1000 grams. However, it doesn't appear as if these quantities are available in every strain. For example, Red Bali has only 28 grams available while White Thai has 28 grams, 250 grams, 500 grams, and 1000 grams available.
You can expect to pay about $5.00 for 28 grams and up to $90.00 for 1000 grams. That's much less expensive than many other kratom vendors, but without lab-testing to ensure the quality, you have to wonder if corners have been cut to offer kratom at such reduced prices.
What Are Customers Saying?
You can find some pretty mixed reviews online for Botanical Bunny, especially on Reddit. Some Reddit users say that Botanical Bunny is their favorite kratom brand that sells premium kratom for low prices while others have called their kratom some not-so-nice names. Overall, it appears as if the product isn't consistently high in quality. Sometimes customers get great batches and other times it's not worth the money you pay, no matter how little.
They don't appear to be that responsive to customers' inquiries either.
Botanical Bunny Coupon Codes
Even with low prices, Botanical Bunny does offer repeat customers some discounts. They will send out discount codes for as much as 30% off a purchase and does this quite regularly.
Botanical Bunny Refund Policy
Botanical Bunny's refund policy is quite simple: They don't offer one. They claim this is to keep used products out of the marketplace, but it's not a great policy for customers regardless of the reason. They have no customer satisfaction guarantee or return policy like Oasis Kratom, so you're taking a big chance placing an order from this vendor. You would be stuck with subpar kratom that you can do nothing with but throw in the trash.
Shipping
Botanical Bunny offers its customers the chance to choose between Priority Mail, First Class Mail, or Priority Express an option during the checkout process. Their shipping is done through the U.S. Postal Service, so it can take some time to get your stuff if you choose the cheapest option.
Botanical Bunny: The Tail End
Though this vendor does have very appealing prices, it seems as if their other practices and policies put a bit of a damper on the excitement generated by saving a few bucks. The fact that they aren't AKA accredited, don't appear to lab test their kratom, and have no return policy makes this vendor one you may not want to try to hop to the front of the line to try – especially when there are higher quality choices out there.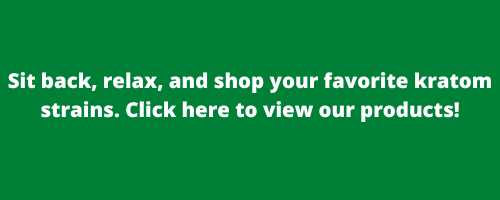 Oasis Kratom is happy to provide AKA-approved, lab-tested, quality kratom to its customers with a generous 30-day money-back guarantee. Check out our online store to see what we have to offer. 


---