Our Nation's Capital and center for democracy, the home to the Smithsonian Museums and numerous monuments, and a famous classic dive serving a burger that claims to cure your hangover, Washington DC is full of amazing history, culture, and restaurants you're sure to enjoy!
While you're out and about the city, you'll also find many quality smoke shops that carry kratom. We put together this list of the best places to buy kratom in Washington DC. This curated list will tell you where to find the vape shops, smoke shops, or herbal shops that have kratom in Washington DC.
In this guide, we will explore your options when it comes to local smoke and vape shops. This will help you choose which shops to visit when in this area.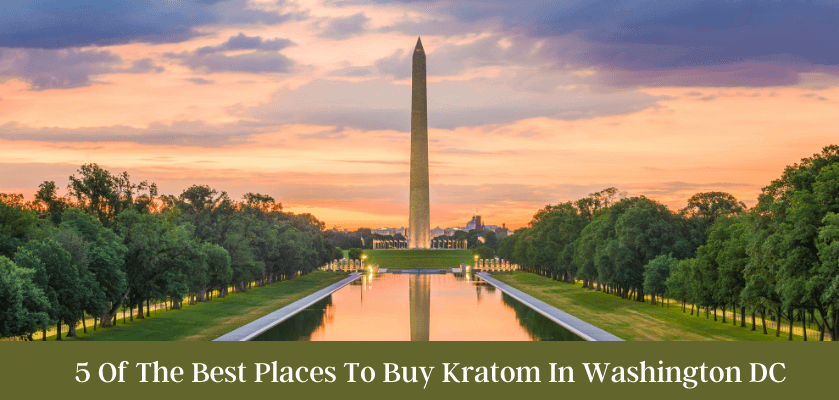 Best Kratom Shops In Washington DC
Kratom is legal to buy, sell and use for those 18+ in all parts of Washington DC, so you can buy kratom from a local retailer or you have the option to buy online and have kratom shipped to your door.
The choice is yours! If you are new to or just visiting the Washington DC area you may be trying to find the best places to buy kratom. You can stop the google search, all the top results are below!
#1 Qi Kratom
Address: 1517 U St NW STE 1, Washington, DC 20009
Google Rating: 4.8
Qi Kratom is dedicated to bringing high-quality kratom to the Washington DC area. You will find a large variety of strains to choose from including Thai, Maeng Da, and Borneo. They have other herbs as well such as CBD and Kava. Customers love the large variety of products that cannot be found anywhere else such as CBD Shatter, tinctures, capsules, and extracts. Be sure to give this shop a try and let us know what you think.
#2 Smoke Island Tenleytown
Address: 4905 Wisconsin Ave NW, Washington, DC 20016
Google Rating: 4.7
Smoke Island is a favorite among locals. This shop has a wide variety of alternative products such as CBD, kratom, hookah, hemp, and much more. They specialize in tobacco-based products and vape supplies but you will find a little bit of everything here. Plus, this shop is open 7 days a week making it convenient for customers to shop and purchase their favorite kratom strains.
#3 Tobacco King
Address: 1543 7th St NW, Washington, DC 20001
Google Rating: 4.6
Tobacco King is well known for its outstanding customer service. Customers come back here because the staff is so accommodating and they offer a large variety of products. They offer glassware, vape supplies, gummies, kratom, CBD, pipes, bongs, tobacco, hookah, and so much more.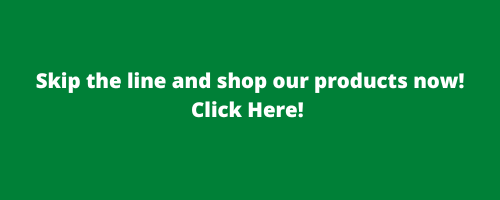 #4 FunkyPiece Smoke Shop & Glass Gallery
Address: 2116 18th St NW, Washington, DC 20009
Google Rating: 4.5
FunkyPiece is a trendy shop that offers a load of glassware. They have some very unique pieces which have customers coming back for more. They offer a variety of products including kratom, CBD, tobacco, vape supplies, and so much more. They are noted as having some of the best prices in Washington DC.
#5 Grass & Co. Smoke Shop
Address: 1730 Columbia Rd NW, Washington, DC 20009
Google Rating: 4.5
Grass & Co. is a quaint smoke shop that offers a wealth of products. You can find all things hemp in this shop. They have a larger variety of CBD products and offer kratom, tobacco, vape, and hookah. Some customers went as far as to say this is the best smoke shop in town. So, when in the Washington DC area do not forget to check out Grass & Co.
Other Shops
Below are a few other smoke shops in the Washington DC area. We could not find out rather or not they offer kratom but thought we would list them for you. This way you have all your options. You can always call ahead of time to see if they do offer kratom.
M Street Glass – 1821 M St NW 2nd floor, Washington, DC 20036
Gasaholics Smoke Shop – 1230 H St NE, Washington, DC 20002
Havanamax – 3249 M St NW, Washington, DC 20007
Up N Down Smoke Shop – 508 H St NE, Washington, DC 20002
Nomad Shop – 1202 H St NE, Washington, DC 20002
Paradise smoke & vape – 1821 West Virginia Ave NE, Washington, DC 20002
13 & U Smoke Shop – 1351 U St NW, Washington, DC 20009
District Smoke Shop – 2626 Georgia Ave NW, Washington, DC 20001
Friends Smoke Shop – 1223 Pennsylvania Ave. SE, Washington, DC 20003
Capitol Hemp – 1770 Columbia Rd NW, Washington, DC 20009
Is Kratom Legal In Washington DC?
Update –
Kratom is legal to buy, sell and use for those 18+ in all parts of Washington DC. Learn more about the kratom laws in Virginia here. There are currently no pending laws here so you can safely find kratom in this state. However, laws can always change so be sure you stay current on local laws and regulations regarding kratom.
Yes, kratom is legal in Washington DC. This means that you can use it here without any issues. A new bill was passed which could change the status of kratom in Washington DC. This bill suggests that the Virginia Board of Pharmacy should conduct studies on Mitragyna Speciosa. Then give their recommendation on whether kratom should be allowed in Virginia.
So, you will want to watch the laws surrounding kratom. You never want to be caught with this herb in a place where it has been banned, as you could face criminal charges. Kratom users are hopeful that this state may elect to adopt the Kratom Consumer Protection Act rather than ban kratom. This will put some regulations in place for kratom and make it safer for consumers.
Buy Kratom Online
When it comes to buying kratom you can choose to buy it locally or online. Some people prefer online vendors because they offer higher quality kratom at a better price. Online vendors can offer cheaper prices on their products because they do not have rent, utilities, or salaries to worry about.
Also, online kratom vendors often take the steps to become endorsed with the American Kratom Association. This organization has set standards for the kratom industry. As a result, vendors who follow these standards can produce higher-quality kratom.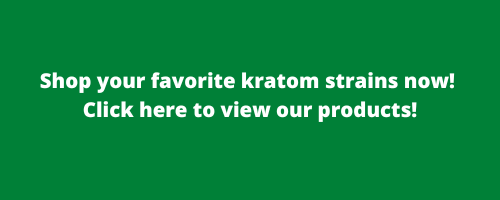 Because you live in a state where kratom is legal you have two options– you can either buy it online or locally! Buying kratom online is a popular option because you can save some money with discounts and coupon codes, they usually have a larger selection to choose from, and the kratom is typically better quality. If you love lots of options, shopping for kratom online is perfect for you! Vendors who sell online tend to have a large variety of strains to try vs. a local retailer who may have only a few.
Not all kratom retailers are created equal. Make sure you are choosing a vendor who abides by the American Kratom Association (AKA) standards and only sells lab tested, 100% Mitragyna Speciosa products. The AKA has put good manufacturing processes (GMP) in place to keep kratom users safe and set quality standards for the kratom you buy.
We recommend talking to your healthcare provider before you try kratom and reading some customer reviews. It's helpful if you're wondering how will kratom affect you and which strains to try. Only buy kratom online from AKA certified vendors, like Oasis Kratom. We follow every guideline and GMP to bring you lab tested and certified products that are only the best 100% Mitragyna Speciosa. 
Have a great time in 'the district' and when you're exploring places to buy kratom, be sure to try a reputable shop from the curated list above. Safe travels and happy shopping! 


---