Rather you are new to the scene or have been buying kratom products for a while now, Moodrite Kratom may be a vendor that is new to you. With thousands of e-commerce stores offering kratom products, it can be extremely hard to choose the right vendor. 
However, we aim to make it a bit easier for you. This guide will help you understand Moon Rite Kratom and everything they have to offer. By the end, you will be able to make the best decision on this vendor.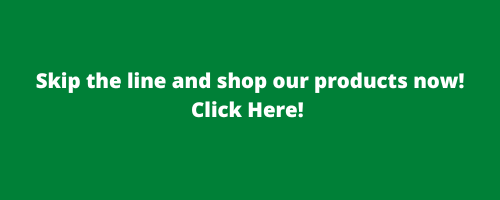 Who Is Mood Rite Kratom?
Moodrite is not your typical e-commerce vendor. I was unable to even find a website of their own. However, it does look like this vendor offers their products to other kratom vendors because I did find several who were offering Moon Rite kratom.
When we went to www.moodrite.com it gives a message saying the domain is not connected to the website. So, it looks like they may have had a website at one time, but decided to take another direction. 
On Open Corporates, Mood Rite was listed as becoming a Limited Liability Company on March 11, 2020. Their company is also listed as a wholesaler. So, this confirms our suspicion that they do not directly sell their products to customers. They sell to retailers who then sell to customers.
Sometimes it is tricky to write a vendor review when a company does not have its own website. You have to rely on other sources and these can be inaccurate. However, Mood Rite is in the wholesale business. It also looks like they offer CBD products as well. 
It Is Time To Feel Right Again
We did see that Mood Rite has a mantra, "It is time to feel right again." They focus their energy on enriching people's well-being through alternative supplements such as kratom and CBD. They are on a journey to offer high-quality natural remedies to those seeking alternative wellbeing. 
It does look like they place more of a focus on CBD and advertise their kratom less. They are growing their line of products, so it will be interesting to see what the future holds. 
8 Moodrite Kratom Strains You Will Want To Try
Moon Rite has chosen to keep it small and focus only on 8 strains. However, the strains they have chosen are some of the most popular in the kratom industry. Allowing you the chance to compare Moodrite kratom to other brands. 
Strains offered by Moodrite include:
Green Maeng Da

Green Borne

Green Malay

Red Borneo

Red Maeng Da

Premium Bali

Trainwreck 
What Size Mood Rite Kratom Capsules Are Offered?
Vendors who stock Moodrite have listed that their capsules are offered in 3 different sizes. This allows you to choose a quantity that fits your needs. These sizes include 40 counts, 75 counts, and 250 counts.
Most vendors offer a bulk discount the more you buy. So, you can expect to get more bang for your buck when opting for the 250-count kratom capsules. 
What Premium Kratom Capsules Does Mood Rite Offer?
Moon Rite is well known for its Premium Bali. This strain comes from the Bali Islands which is well known for high-quality kratom products. Since Mood Rite list their Bali as Premium we can assume it is a mixture of red, green, and white vein Bali. 
However, that has not been confirmed, just speculation. This is more than likely the reason why they label it as Premium because the product should be much more robust than just a normal Bali strain. 
Does Mood Rite Offer Powder Kratom?
Mood Rite does offer both kratom powders and capsules. This allows their followers to decide what type of kratom product they would like to try out. The more you buy the more you save. Some people have noted Mood Rite as being a bit overpriced. 
Powders are offered in 4 different sizes which include 50mg, 200mg, 500mg, and 1kg. This gives you the chance to buy a little to try this brand out and decide if they are the right kratom brand for you. 
However, you do have to realize that this is a wholesaler and it is the vendor who is making the prices. So, it will vary from one head shop to the next as to how much you will pay for Moodrite Kratom powder. 
What Is Mood Rite Trainwreck Kratom?
There are many different kratom strains available on the market. Some occur naturally and others are blends that have been created by vendors or farmers. Trainwreck happens to be a blend of several different kratom strains. 
Mood Rite is well known for its Trainwreck kratom. However, we have been unable to obtain a list of strains that have been blended to create their custom Trainwreck Kratom mood Rite brand. So, there is not a lot that is known about their premium blend. 
One review did say that they felt it was not like other Trainwreck blends from other vendors. He noted that the strain seemed very weak in potency. So, this user did not recommend giving it a try. He did go on to note that he had tried other Moon Rite kratom powders and capsules and was able to obtain the wellness goals he was seeking. 
Where Can You Buy Kratom Trainwreck Pills?
Since Mood Rite is a wholesaler you will need to purchase your trainwreck pills or capsules from another vendor that offers their brand. We are not finding a lot of vendors who offer this brand but we will list a couple below. 
Grass Roots offers Trainwreck kratom capsules. 

V.Y.R.T Glass and Vapes offer Mood Rite Trainwreck powder and capsules. 

710pipes offers Mood Rite Kratom products in-store only. 
How Much Are Trainwreck Kratom Capsules?
Again, pricing is going to vary from one vendor to the next. It will also depend if you are buying the product online or through a local shop. Below we will give some examples of what online vendors are offering.
Grass Roots Mood Rite Trainwreck Kratom Capsule Pricing:
40 count – $14.99

75 count – $19.99

250 count – $29.99
V.Y.R.T Glass and Vapes Mood Rite Trainwreck Kratom Powder Pricing:
50g – $19.99

200g – $49.99
What Are People Saying About Mood Rite White Maeng Da?
We are coming up very empty-handed when it comes to reviews or product information for Mood Rite. It proves that this is a head shop brand that can only really be utilized by those who have access to it in local shops. 
White Maeng Da tends to be less potent than other forms of kratom but it does provide subtle support that is heavily sought after by many kratom users. As far as White Maeng Da powder goes for Mood Rite, this seems to be a desirable strain for kratom users who follow this brand. 
This is probably mainly due to the popularity that all Maeng Da products receive. It may not be as heavily concentrated on the brand itself. Even though this is a white strain of kratom it is one of the most robust forms of white kratom. 
Mood Rite Kratom Reviews
In this section, we would normally list several customer reviews so you could better get to know the brand. However, these reviews are not available. So, we are just going, to sum up, what we do know about Mood Rite. 
Mood Rite offers a high-quality brand. In many areas of our research, it did say that they concentrate more heavily on their CBD line of products. It also said that they do conduct lab testing on their products to ensure quality and purity. 
However, this is all hearsay and we had no concrete evidence to back up these claims. So, we always warn our customers about dealing with vendors who do not offer industry standards. As a rule of thumb, we recommend buying your kratom products from a vendor who is associated with the American Kratom Association. 
Mood Rite is not currently registered on the AKA website. Overall it looks like a customer has been happy with the quality of Mood Rite kratom powders and capsules. However, there was some talk that their products tend to be pricier than other brands.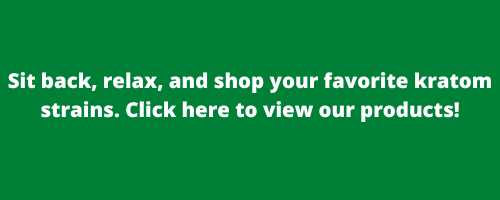 Buy High-Quality Kratom Capsules and Powders From Oasis Kratom
There you have it! Mood Rite is a wholesaler of kratom capsules and powders. However, their presence as a business is lacking on the internet which can be somewhat alarming for those wanting to try Mood Rite. 
Oasis Kratom is dedicated to the kratom industry. We are a part of the American Kratom Association and ensure all regulations are followed. This allows us to offer the best products on the market. 
Our pricing is consistent throughout all of our powders, capsules, and extracts. This allows you to choose a kratom strain based on your needs versus a price tag.
Plus, we have a customer support team who is ready to help you with any issues that you may encounter along the way. All you have to do is reach out to us by email or by phone.  


---