In the world of kratom, a lot of vendors seem to come and go. Many seem to shine bright for a time, only to fall into obscurity and disappear from the scene completely.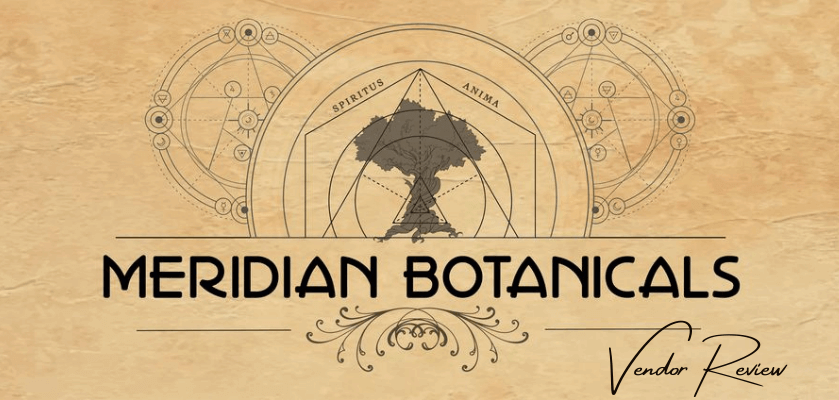 Meridian Botanicals made quite a name for itself when it began selling kratom in 2011. Since then, however, Meridian Botanicals has turned into a bit of a mystery. It's difficult to find any information about this kratom seller online. Let's find out more about Meridian Botanicals and if they're a kratom seller you can count on.
Meridian Botanicals: Who Are They?
Meridian Botanicals has always been a little bit different. It was started in Missouri in 2011 by a single person who appeared to fill orders that came in once per month. Still, the band seemed to take the kratom world by storm because of its natural, homegrown vibe. The brand also billed itself as an independent supplier of organic kratom and made claims that the owner traveled the world to hand-select its stock.
But Meridian Botanicals was plagued with issues, mainly focused on the length of time it took people to get the products they ordered. And since its inception, there was a sharp decline in the quality of the products as well as the service offered. Customers filed complaints with the Better Business Bureau against them after waiting for two months to have their products delivered. Today, it seems as if Meridian Botanicals is defunct and no longer in business. They haven't posted on their Twitter or Facebook accounts in over two years and their website is no longer in service.
AKA Accreditation
Even though you can't buy from this vendor any longer it appears, it's still a good idea to go over who they were and how they operated – they could reopen tomorrow, after all!
Meridian Kratom was not accredited by the American Kratom Association, meaning they did not participate in the GMP Standards Program that helps to ensure quality in the kratom sold by accredited vendors. They also didn't appear to do any type of third-party lab testing to ensure the quality, purity, and safety of their kratom products.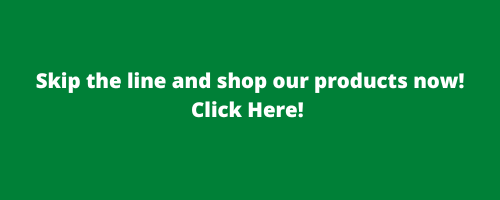 What Products Did They Offer?
Even when a company goes defunct through its online store, it's not uncommon for its products to be pushed on social media platforms or through other sellers. Just in case you ever run across their products, you may want to know what it was they offered so you can judge whether it's something you want to purchase.
The products offered by Meridian Botanicals included yellow, red, green, and white-veined kratom powders in strains such as Bali, Borneo, Dragon, Vietnam, Maeng Da, Horn, Hulu Kapuas, Thai, and Bentuangie kratom powder. They even offered rare strains such as Dragon and Kalimantan Maeng Da.
On top of their kratom powders, they sold tinctures and other essential oils. They sold only one-ounce packages of their kratom, which is much different than other vendors that sell in a variety of quantities to suit individual customers' needs.
What Did It Cost?
One area that Meridian Botanicals seemed to deliver was pricing. You could buy their one-ounce kratom powder for only $7.00. This is, no doubt, what attracted many people to buy from this vendor in the first place.
What Did Customers Think?
It can only be assumed that customers are what led to the demise of this vendor. When it first started in 2011, it got glowing reviews. People loved the quality of their products and the service they received. But it seems that service and quality plummeted and that people began receiving no response when contacting the vendor through email with issues they were having. You could only contact them by email and the emails simply went unanswered.
Meridian Botanicals Coupon Codes
When it was in business, you could find Meridian Botanicals' coupon codes easily by simply Googling and the codes could easily be applied at checkout.
Refund Policy
No evidence exists online that Meridian Botanicals had a refund policy to speak of.
Shipping Policies
Meridian Botanicals shipped their orders via the U.S. Postal Service using flat rate mail that took a very long time to reach the customer. They promised that orders were shipped in one to two business days, but orders seemed to linger in processing for many days beyond that. It could take three weeks or more for customers to get their orders.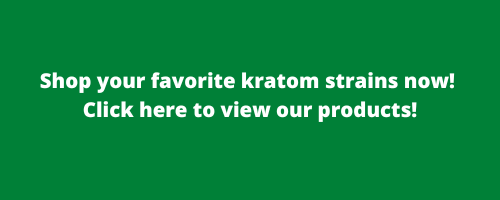 The Final Word on Meridian Botanicals
Meridian Botanicals is no longer in business it appears, so buying from them isn't an option. But should it become an option once more, you may want to proceed with caution. They may have had great reviews at the start, but by the end, people were going months without receiving their products with no recourse.
Luckily, great vendors like Oasis Kratom are still alive and well, providing quality kratom fast to its customers. Check out our online store to find a variety of kratom strains and products.


---