Lipht Kratom, formerly known as Lyft, is a unique kratom vendor. In fact, you may recognize them from browsing your local smoke shop, tobacco shop, or vape shop. That's right – Lipht is a headshop brand and there's a lot you need to know about it. Read on to find out who Lipht Kratom is, what they have to offer, and if they're the right kratom vendor for you.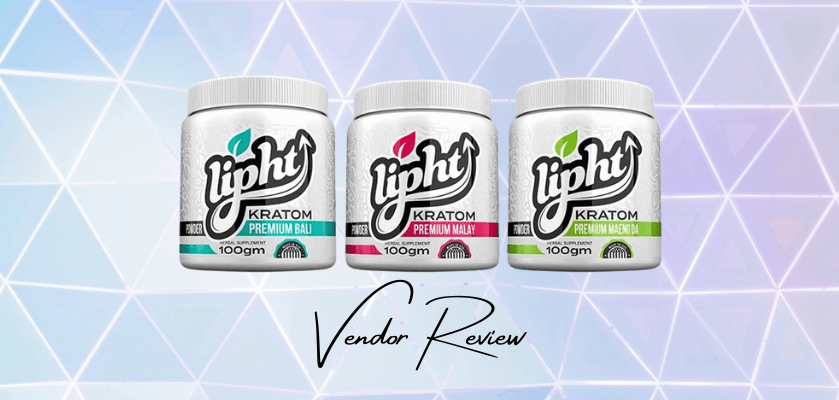 Lipht Kratom – Who Are They?
Lipht Kratom isn't a vendor to the masses. That's to say, they don't have a website or even their own dedicated brick-and-mortar store. Instead, they sell exclusively to smoke shops by selling wholesale to buyers across the country. You can find their range of products in these shops.
What is known about Lipht aside from their sales to wholesale buyers only is that they were started in 1999, so they've been a part of the kratom community for quite a while.
Are They AKA Accredited?
The American Kratom Association is an organization that has the sole focus of making kratom in the United States higher in quality. They encourage processing and packaging standards in kratom vendors and offer a program for vendors to become accredited through them to show their commitment to quality, purity, and safety. Oasis Kratom is an AKA-approved vendor, but Lipht Kratom is not.
There's really no information online regarding whether Lipht lab tests its kratom or not. Lab testing is essential to ensure that the kratom being sold is 100% kratom that is free from any sort of contaminants. Vendors that don't provide this type of information make it difficult to know if their kratom is tested by an independent third-party lab or not and Lipht falls into that category. For peace of mind, you should buy from vendors that have lab testing results available.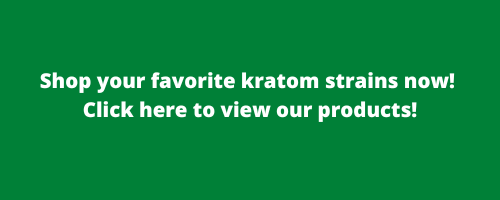 What Products Do They Offer?
Lipht provides a variety of products to shops. They have CBD, Delta 8, and kratom. Their kratom offerings include:
Powder
You can find a variety of powders available through Lipht Kratom including these strains:
Thai

Borneo

Trainwreck

White Maeng Da

Bali

Red Maeng Da

Malay

Premium Maeng Da

Ultra Enhanced Kratom
Capsules
They also offer capsules in the following strains:
Ultra Enhanced Kratom

Premium Maeng Da

Trainwreck

Thai

Bali

Malay

Borneo

Red Maeng Da

White Maeng Da
Extracts
You may also find their extracts in your local shop. They provide extract shots that are full-spectrum, Gold Extract, Magic Stars Extract Gummies, Extract Plus, and Magic Dust Full Spectrum Extract.
How Much Does it Cost?
Lipht Kratom sells its products to shops at fairly standard prices, but what you'll pay at your local store really depends on the markup done by the reseller. For example, they offer their kratom powder in 50-gram bags for $12.99, 100-gram bags for $19.99, and 225-gram bags for $35.99. You're likely to see these products at different prices when you go to buy, but this allows you to gauge whether or not the markup is just too high for you.
What Do Customers Think?
The brands that are sold exclusively to smoke and vape shops don't have a lot of customer reviews for the particular products online. Lipht does have a few message board posts to look at, however, to get a feel for what customers think of their products.
Overall, it has good reviews. Many people say that it's one of the best brands you can find in a shop but still is average compared with other specialized kratom vendors you can buy directly from. The customers do state that they feel the kratom they get is pure, even if there's no lab testing information available.
There's no information online regarding their customer service. For a brand like this that's not unusual because they don't deal with the general public, just owners of shops buying their products wholesale.
Lipht Kratom Coupon Codes
Since Lipht Kratom is a vendor only to smoke shops, there are no coupon codes to be found for it. But make sure to keep a lookout at your local store for discounts or sales!
Refund Policy
The refund you can expect regarding Lipht Kratom is going to be wholly dependent on the refund policy at the store you've purchased it from. It's always a good idea to check with the store to find out if they have a refund or return policy and what that is before you decide to buy. That way, you can buy with confidence if something about your purchase doesn't meet your expectations.
Shipping
There's no information for the general public online about shipping from Lipht Kratom. Consumers can only purchase this brand at their local shops.
Is Lipht Kratom a Good Vendor?
Lipht seems to have a reputation as one of the better brands you can buy at a local shop where kratom is sold. They have a good lineup of products and seem widely available. However, it should give you pause that no information is available about the lab testing for the kratom products they sell or even how they are sourced.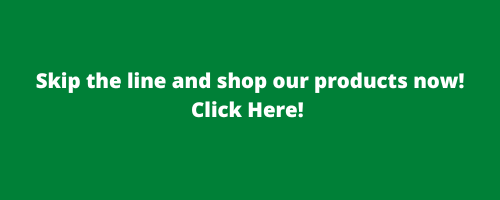 The bottom line is you have vendors like Oasis Kratom at your fingertips that you can purchase directly from without the middleman and whose products have been lab-tested. You have choices, you don't have to buy exclusively from local shops and the quality you get may be better if you don't.
Ready to see what Oasis Kratom has to offer? Check out our online store today!


---