It seems like around every corner in the kratom world, you come upon a new vendor. While it may be true that kratom vendors seem to be aplenty, they are not all created equal. It's important to do your due diligence before you order to make sure you're not buying from a legit vendor but also that you're getting quality, pure, safe kratom.
Kratom Wave is a vendor that is growing by leaps and bounds, with self-proclaimed premium kratom. It seems as if the brand is trying to build itself up as a superior alternative to other kratom vendors. Does it stack up? Read on to find out!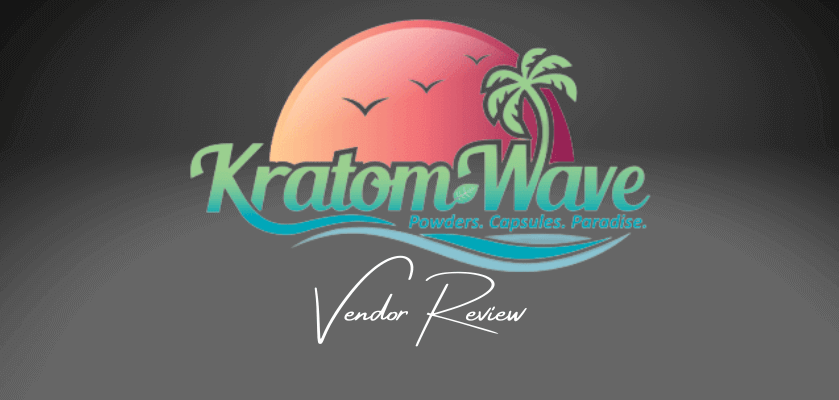 Kratom Wave: Who Are They?
Kratom Wave is a company out of Austin, Texas. They started as a local kratom shop in 2012 and then launched an online business sometime in 2017. Since then, they've been providing kratom products both in-person and online to many satisfied customers.
There's not much info on their website about how they source their kratom, so it's hard to pin that down. They do state that their kratom is lab-tested and organic, but they offer no access to those lab test results.
Are They AKA Accredited?
The American Kratom Association is an organization that wants to help regulate the kratom industry in the United States for the benefit of kratom lovers. They want to ensure that the kratom you buy is safe, pure, and of high quality, something that can only be achieved by adhering to strict standards.
Their GMP Standards Program was put into place to help keep consumers safe and it allows vendors to show how seriously they take these standards by becoming accredited by the AKA. Kratom Wave is not an accredited vendor, meaning they have not committed to following the procedures laid out by the AKA.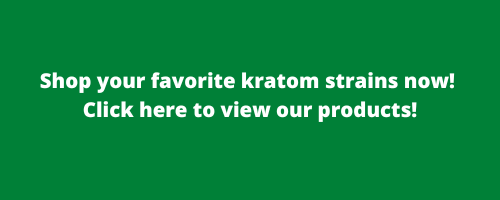 Kratom Wave's Products
Kratom Wave doesn't have a huge selection of kratom products to choose from. They have basic strains available in powder and capsules, as well as a few extracts for sale. More specifically they carry:
Bali Gold

Green Maeng Da

Green Borneo

Green Bali

Red Maeng Da

Red Bali

Red Borneo

White Maeng Da

White Bali

White Borneo

Yellow Maeng Da

Yellow Borneo

Ultra Enhanced Indo
They also have extract shots and Black Diamond extract.
How Much Will You Pay?
Their prices are competitive in the kratom market. You can expect to pay this for their powder:
$22.99 for 100 grams

$39.99 for 250 grams

$59.99 for 500 grams

$99.99 for 1000 grams
Their capsules are a bit more expensive:
$29.99 for 100 grams

$49.99 for 250 grams

$89.99 for 500 grams

$129.99 for 1000 grams
The Black Diamond extract comes in 7 grams, 14 grams, and 28 grams, ranging in price from $29.99 to $89.99. Their kratom shot comes in quantities of 1, 3, and 6 shots, from $22.99 to $94.99. They also have a three-kilo bundle for $209.99.
What Are Customers Saying?
Kratom Wave has quite the following and their regular customers have glowing things to say about the kratom they buy from this vendor. Their kratom is said by customers to be safe and easy to buy, plus they love their return policy. Fast shipping is also a major plus in the eyes of their consumers and their customer service department is quick to respond to inquiries to help customers out. Overall, they have very positive reviews for quality and service.
Kratom Wave Coupon Code
Kratom Wave often offers coupon codes that provide quite a steep discount. These sales usually occur around the holidays, so keep an eye out on their website for coupon codes.
Refund Policy
The refund policy set by Kratom Wave is one of the things their customers rave about. Many online vendors provide a 30-day money-back guarantee, but Kratom Wave gives you 90 days to return your product for a refund. That's very generous.
Shipping
Kratom Wave uses Priority Mail through the U.S. Postal Service for all of its orders. You can also get Priority Express Mail if you want your order faster, or UPS Next Day Air if you need it as soon as possible! They offer free shipping on any order above $50, but if you want it fast then you may have to pay for shipping.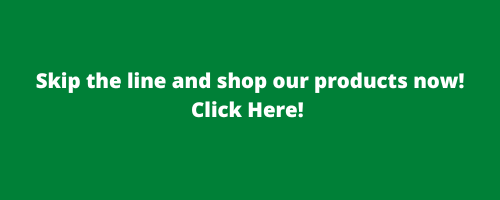 Kratom Wave: The Conclusion
Kratom Wave seems like a solid brand with a great customer reputation. However, there are some things about this vendor that should give you pause. The lack of transparency when it comes to lab testing is one red flag as is the lack of AKA accreditation. Also, they seem to have lackluster choices when it comes to strains, so if you're looking for something really special, you won't find it with Kratom Wave.
At Oasis Kratom, we are AKA-approved and we lab test all of our kratom – and are happy to share the results. We also have a wide selection of kratom strains available, so check out our online store to see what we have to offer.


---