It's not only good to know about kratom brands you can buy directly from online, but also kratom brands that you may find in your favorite local smoke shop. After all, those brands deserve just as much of a deep dive as brands that aren't sold wholesale, right? Blissful Botanicals is one of those brands and here's what you need to know about them in case you run across their products in your local shops.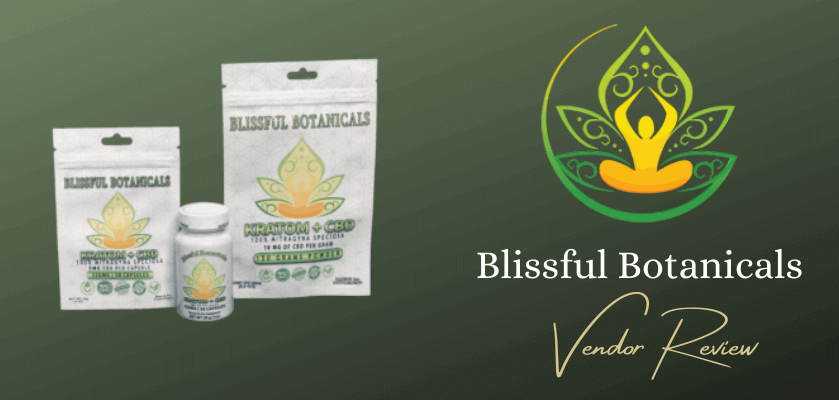 Blissful Botanicals: Who Are They?
Blissful Botanicals is a vendor that has been around since 2010 and they've encountered a few bumps in the road during that time. The biggest was a 2018 voluntary recall of their product for a salmonella outbreak, which prompted a name change and a dedication to lab testing. They started out as Blissful Remedies but are now labeled as Blissful Botanicals.  They provide a range of products not directly to consumers, but wholesale to other kratom vendors. This is the reason you may see this brand in your local kratom shop or when you're perusing it online.
If you want to become a wholesale distributor of Blissful Botanical products, then you have to register with the company and be approved.
Are They AKA-Accredited?
It appears as if after their salmonella recall a few years ago they did become accredited by the American Kratom Association and their GMP standards program to ensure quality and safety. However, as of this writing, they appear to no longer be accredited under that program.
As far as lab testing is concerned, they state on their website that they use independent third-party lab testing to ensure their products are pure and high in quality. They also ensure its safety from contaminants. However, this is all the information that can be found about their lab-testing process. They don't appear to offer copies of certificates, so you simply have to take their word for it. The same goes with their processing procedures since they aren't accredited by the AKA.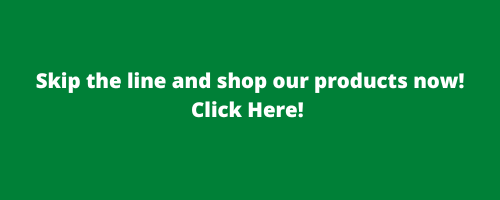 What Products Do They Sell?
You can find a selection of several kratom products available through Blissful Botanicals, including kratom powder and capsules in these strains:
Green Maeng Da
Enhanced Bali Blend
Enhanced Borneo Blend
Enhanced Maeng Da
Gold Series Ultra Enhanced
Full Spectrum Enhanced
They also sell tinctures in Maeng Da and full spectrum as well as liquid kratom and CBD herbal teas.
How Much Does It Cost?
Blissful Botanicals doesn't sell directly to the public, so there is no pricing on their website. Their pricing is something they reserve for their wholesale customers. Ultimately, what you pay in a store will be up to the individual retailer.
What Are People Saying?
For as long as they've been around, the customer information out there regarding Blissful Botanicals is limited. You can find information on Reddit and most of it is positive. Those who have bought products from Blissful Botanicals seem to think that it's easy to find but comes with a hefty price tag. However, they are known to have quality kratom.
For those who purchase from them wholesale, they are easy to reach on the phone during the week. They also have a contact form on their website, or you can email them.
Blissful Botanicals Coupon Codes
Unless you can find a coupon for the retailer, you're buying Blissful Botanicals through, there's no way to save via a coupon from the vendor directly.
Do They Provide Refunds?
Any refund policy that is going to impact you will occur between you and the seller you're dealing with. It's a good idea to investigate what the return policy is, if it's even offered, through the vendor you plan to buy from. Oasis Kratom, for example, provides a 30-day money-back guarantee on its products.
Shipping
Any shipping rates are negotiated between Blissful Botanicals and their wholesalers. There is no information available publicly about shipping.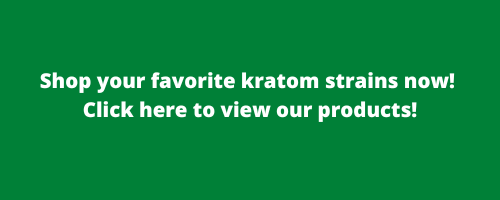 The Bottom Line
For the average kratom buyer, it's hard to say whether or not Blissful Botanicals is a vendor you want to deal with since you never actually deal with the company directly, just the retailer who buys their products wholesale. It does seem as if they have quality products, but the lack of AKA accreditation and little transparency on lab testing should give you pause. Other vendors, such as Oasis Kratom, have all the information you need to decide if you're buying a quality product readily available, so why take a chance on a brand you have no access to directly?
If you're looking for quality kratom at reasonable prices, then check out Oasis Kratom's online store today.


---